Archive : August2011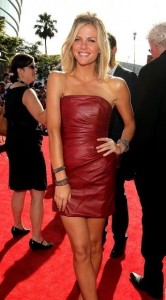 Little leather dresses is that one thing that got a little more sexier than little black dresses and this is one of the biggest trends ever to be followed by our very own Hollywood celebrities. Leather dresses have actually been the discreet designer material this season. They are available in various patterns and styles and have actually flooded the fashion market not because they are famous, but they are just god damn stylish.
Leather has always played an important part in a women's wardrobe, leather has always dictated the fashion industry and the leather dress style ahs been followed from ramps to celebrities and then to the high street fashion; well! Now you have the opportunity to be a star too; just get into one of the finest leather dresses and don the high street fashion in style and be the cynosure of all eyes. Leather is also available in many colors making it hot, sexy and subtle. Leather dresses have one ability they can make you look professional in board room and can make you look sexy at the same time in a night club and no other fabric can offer this kind of versatility.
Leather dresses are a treat for curvy girls they can actually opt for bare shoulder dress which is lengthy and should not go below the thigh region. The bare shoulder dress which has a diagonal cut over the waistline exposing your belly button looks awesome. It's a perfect outfit to reveal your curves bringing out that naughty girl look in you while revealing your wild side…see to it that the dress does not hang loose or it may make you look ugly and the trendiest fashion may go wrong.
Here is special news for all you overgrown beautiful ladies; whenever you go for shopping always take time to look at the mannequin and observe them nicely and….and please do not be depressed because that is the way mannequins are designed they are never made for plus size wear. The good news is that leather has this quality that make you look extremely charming, deviously sexy and yes you get that right……super super slim…..