Archive : February2011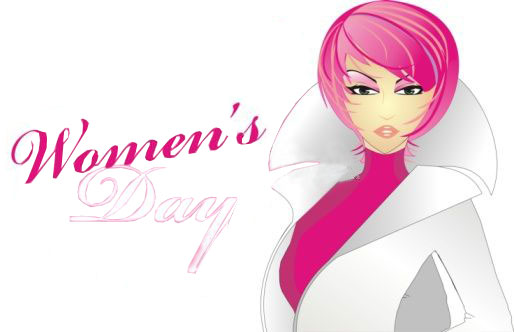 Woman's Day is a celebration – a salute to womanhood. A thank you to all the women who have played an important role in your life! It could be your mother, sister, grandmother, aunt, nanny, girlfriend, colleague, peer or your daughter. It is undoubtedly a day where you celebrate being a woman but it is also a time to thank the women around you for all that they have done for you.
Woman's day is about mutual respect and beauty. A woman is strong, assertive, tough and beautiful – much like leather! It's one of the reasons why I always suggest wearing leather on woman's day. I dedicate the day to me. I feel gorgeous and I know I will look just as sensational as I feel in leather. There are numerous leather options available:
1. Leather Vests:
Vests are usually associated with men. It's one of the reasons why you enjoy sporting a leather vest on Woman's Day! It is after all a day dedicated to the equality of sexes. Besides, a leather vest looks absolutely fantastic. It can be combined with a variety of clothes like a simple white tee, a skirt and boots or a simple tee shirt tucked into fitted denims. Leather vests look adorably spectacular and are a superb choice for woman's day.
2. Leather Dresses:
A dress is the epitome of feminism. It's what separates us from the men. You'll never see a guy sporting a dress (and probably never want to). A dress defines beauty, elegance and grace – all that makes us women, a leather dress even more so! Leather dresses come in a huge variety of colors, styles and designs. Right from simple, sleeveless A-lined wonders to the naughtier halter necks and slits – a leather dress can vary from sweet and subtle to devilishly tantalizing. Hemlines begin from just below your derriere to floor length. Pick an outfit that you are comfortable in and something which defines you!
3. Leather Sensuality:
A woman is known for her sensual nature. Explore your wild side by trying out naughty leather bustiers or strappy corsets or probably a strapless leather number. Unleash your flirtiness ad take charge!
4. Leather Skirts:
Skirts are just so girly and fun. It's something that has come with us all through the years. For those who had uniforms in their school day, you most likely wore skirts. Leather skirts just like leather dresses have varying hemlines from just below your derriere to floor length. Every leather skirt has a distinct personality. Pick one that suits yours best.
Leather Madness:
Just go all out and doll up in leather this woman's day! It could be a classy leather top or probably an elegant leather long skirt; a cropped leather jacket or a floor length mermaid style leather skirt – whatever your choice – wear your womanhood with style this woman's day!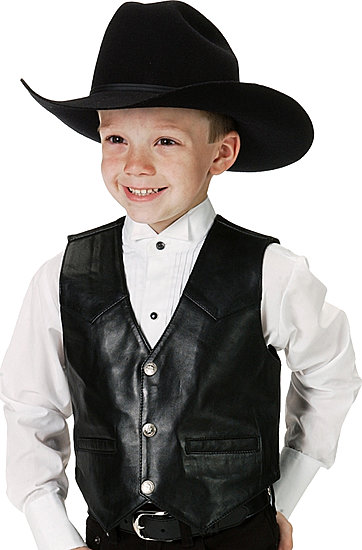 Leather is infamous. From biker gangs to trendy formals to a night of clubbing – leather has been exploited, criticized, used, re used, loved, hated and a hundred other things. When you say leather, you automatically picture a sassy woman or a rugged biker. I say break away from the trend. Picture a kid and leather. Hard to imagine, Huhhh! I bet it is but here are a few advantages of why you should opt for covering your kids in leather:
1.Leather blazers:
– Boys
Its time for Sunday service or your family friend's wedding. Dress up your little fellow in smart pair of trousers, a crisp white shirt and a very trendy leather blazer. You bet he is going to love the attention. It's a great option if he insists on wearing his favorite pair of denims as well. Just add on the leather blazer and Voila! you've got yourself a well dressed kid.
– Girls
All the pretty little angels at the party are going to be dolled up in ruffles and bows. Here's where your sweetheart can stand out. A combination or girlie cuteness and leather are spectacular. Combine a nice leather blazer with a simple top and a ruffled short skirt. A bow in the hair is like icing on the cake.
2.Leather Jackets
–Boys
Choose from a variety of styles and patterns. A leather jacket is ideal for your little one, especially when he's out of your sight. You can be rest assured that the rugged material of the fabric will keep him safe and well protected through all his tumbles and mischief.
– Girls
The choices are endless – bombers, straight cut, trench coats etc. You know your princess is going to be nice and warm in a gorgeous leather jacket. Not to forget, it comes in a variety of colors.
3.Leather Vests
Perfect for a birthday party! Just add a leather vest over your tee shirt. That is all it takes to create a style statement. Girls can pick leather vests with tie up strings for that extra feminine touch.
4.Leather Chaps
–Boys
Your little kid has always been a cowboy fan? Well, now you know what to get him for his birthday – a great pair of leather chaps of course. They're incredibly comfortable and you know he's going to be the star of his friend circle when he struts around proudly.
– Girls
It's cute! Your little tomboy will love roaming about in this and you know it. Your only fear is that she may refuse to get out of it. You can breathe a little easy knowing that the leather chaps are going to keep her knees safe when she is out climbing trees.
5.Leather Pants
Perfect for both boys and girls and the best part is that, just like adult pants, it can be worn across occasions and functions from a church function to a classy anniversary party.
6.Leather Skirts
Just picture your doll in a fabulous pink leather skirt with a teddy curled in her arm. Need I say more?