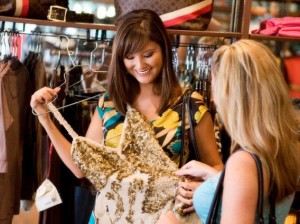 It does not matter as to how much you earn, but when it comes to shopping it is always advisable that you be a savvy shopper. Let's check out how you can make your shopping to be fun and thrilling. Here are a few tips that will get you through, save you not some but a lot of money and will make your shopping fun.
The store should be the last stop:-
This is first thing what everyone thinks of when it comes to shopping for new items. check out the options that you can opt for: –
•    Get it for free if you can: – The best way to avail for free clothes is to check out the local community center, incase if you are in need of something urgently. Check out various websites which do offer things for free provided by people who do not need those products what you might be looking for.
•    Borrow: – If there is something that you need and you are going to use it only once then borrowing it is the best option you have get it, use it and return it with a smile but see to it that you do not break it in case you plan to borrow in future.
Always Negotiate: –
•    Negotiations always save you some money whatever maybe the price of the product and how much ever bigger the store is it happens many times that a small refurbished laptop is sold for less price because the store is willing to put a discount on it anyway so always negotiate.
Wait till you need it: –
•    It is better to time your purchase do not buy a product unless and until you actually need it. The very first thing that you need to do is check for sales in your area; this is definitely going to save you some money.
Find Alternatives: –
•    Having an alternative is a good option; if something that you wish to buy dos not suit your budget then go for a cheaper alternative, but do not budge on your budget.
You always have an option: –
•    Garage sales and moving sales always offer items at cheaper rates. Opt for these sales rather than going for the bigger stores.
•    Purchase in bulk does not always suit many people but I you buy things in bulk they are definitely going to be cheaper
Comments