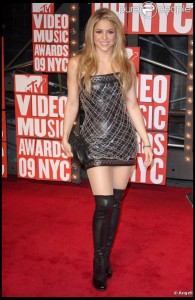 Its time to get rid of the classic little black dress and emphasize your feminity wearing leather clothing. The hot favorite being the leather dress. There was a time only when biker chicks were spotted wearing leather apparels. Today our famous celebrities are spotted wearing leather. The have revamped the girls fashion statement made it look more sexy and rugged. From the likes of lady Gaga, Rihanna, Jennifer Lopez they have all been spotted wearing leather on the red carpet.
Many celebrities have accepted the fact that leather makes them look more rugged and sexy enhancing their sex appeal. The attractiveness offered y leather dress cannot be offered by any other style. It's sometimes even called as an attraction magnet. Leather dresses are also known to bump up the confidence of women whether she is a celebrity or any drab girl.
Jennifer Anniston was recently spotted wearing a leather dress which made her look not only appealing but also exotic. The leather dresses are not only sexy but also fascinating and sexy but also sophisticated. Leather has always dominated the fashion world I style and it continues to do so. Women not only look confident in leather but they also look glamorous, stylish and highly desirable.
These days leather dresses are affordable is available in many hot patterns and colors. Today the markets are flooded with designer and custom made leather jackets and dresses which are liked and loved by everyone. Leather is supple and soft and gives a smooth buttery touch when brushed with the body. The latest I leather dresses are the tight one called the figure hugging dresses.
To create a bold statement wear leather dresses and accentuate it with classic silver jewelry which will be a definite addition to your glamour quotient. Some people do not prefer to wear any jewelry with leather dresses as the jewels do not tend to get noticed, as leather takes away al the compliments.
If you plan on going to a night club or for an exotic diner party then the leather dress is the best choice to dazzle everyone at the party. Leather dresses and apparels is a must have item in every wardrobe.
Comments