Archive : November2010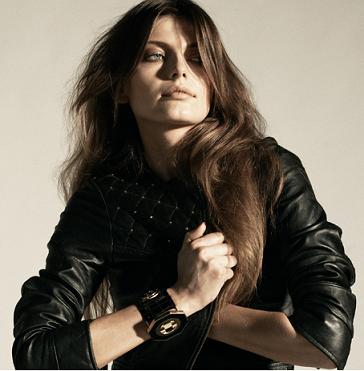 Leather is an ideal fabric for weather like winter. The classic charm this fabric exudes is unmatchable. It doesn't just protect you from the harsh climate but also makes you look like a true style icon. Leather jackets are must in your fashion possession list especially if there's winter round the corner. There are a variety of jacket designs thronging the fashion arena. It's an ideal winter style that is sure to make you look nothing less than awesome.
Make sure along with buying leather jackets you also invest in good quality leather cleansing and conditioning products. Leather jackets tend to get a little damp during winters; this is when you need these products to save your jacket from degenerating. Leather jackets have a timeless appeal and when worn with supreme confidence and style, it is sure to make you look like a true diva.
Your winter wardrobe is definitely incomplete without a chic collection of leather jackets. Here are a few leather jacket styles that are sure to make you stand out from the crowd.
1. Double breasted jackets are supremely high on the style quotient. The    kind of aura they exude is unmatchable. A brown double breasted jacket featuring a stylish front zippered pocket is sure to make you look effortlessly smashing.

2. Jackets with ribbed cuffs are a very chic winter style. You can opt for this kind of a jacket if you really want to impart a youthful look to your appearance. Colors like black and brown would look amazingly stunning after wearing.

3. You can opt for cowhide leather jackets as well; they are absolutely apt for weather like winter. The rugged and tough fabric makes for a great safety gear especially while biking. Cowhide leather jackets are very much in demand amongst bikers because of its toughness. Opt for this style if you really want something utilitarian and stylish at the same time.

4. Unconventional styles like notch collared jackets, jackets with asymmetrical collar, front belts, epaulettes on the shoulder, ruffled on the front, paneled sleeves etc, to name a few make for magnificent winter styles.

5. Jackets with crinkled texture look very stylish as well. You can experiment with such a pattern if you really want to create a stunning statement. Leather jackets with crinkled texture looks nothing less than stylish and is a must include in your wardrobe.
6. Leather jackets with a quilted pattern are another chic style. You can opt for a classic black quilted leather jacket and strut around in style this winter. This style has struck quite a chord with fashion enthusiasts of all age groups. Make the most of this youthful pattern and no one can stop you from being in the spotlight.