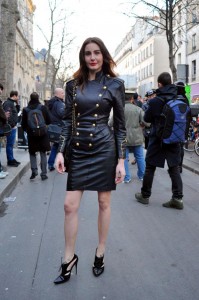 Leather has always played an important part in History even during settler times the durability of leather has always played an important role. Leather was earlier associated with cowboys and rail road workers as they used to work in tough conditions so they needed a fabric which would not wear and tear during work, leather being the rugged fabric was definitely the best choice. Air force pilot used leather jackets to protect them for cold winds they used to face at high altitudes. These are some of the examples that give leather an edge over other fabrics, but many colleagues in my office still wish if they could wear something fashionable to office.
So here we go friends….I decided to write an article for them so that they could find what the current office trend is and to make them aware of the trendy casual wear which is fashionable and stylish. Some of my colleagues feel that these fashion trends are often inappropriate for office wear and not suitable for traditional work attire.
Well my friends….leather is the right material that can be incorporated in today's office attire unless you work for a government office where you need to strictly dress up in well dressed sits and look like government slaves. Let us be corporate slaves and follow your heart. Leather has the ability to go with any formal attire, but you should strictly keep it formal do not opt for something that is moto-esque or distressed. Lightweight leather jackets can be worn inside the office over formal instead of blazers or cardigan.
Pleather or leather jackets form perfect form attire. Leather jackets can be easily matched with the pencil skirts to slim shaped pants which will still make you look like a professional. Most of my business clients have now switched to leather tops some war leather jackets during casual days like casual Fridays.
I vote for leather jackets for formal wear, but the conditions applied would be that they need to be refined, lightweight and trendy, you can wear leather for corporate business casual attire settings….Le t me know your verdict on this………?
Comments