Archive : August2010
With the changing trend of men's fashion with consistent fresh introductions in the spectrum of men's wear, the number of male fashion aficionados is also increasing. Men are no later than women when it comes to fashion and are prompt in grabbing stylish attire complying with the latest fashion trend.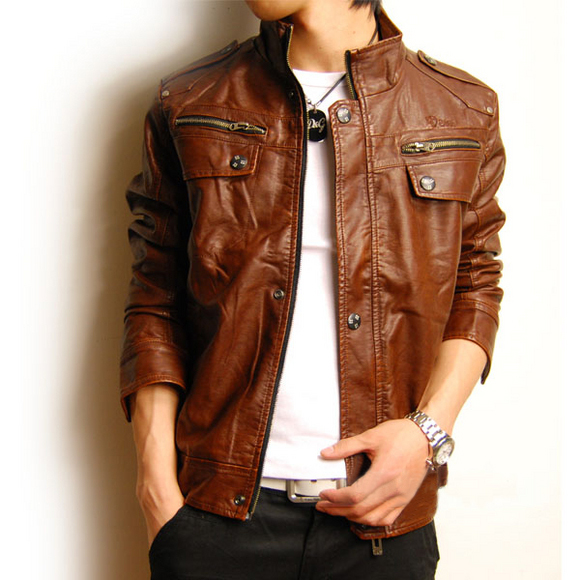 Trendsetters are constantly engaged in providing impressive designs for male fashion enthusiasts. This brings augmentation in the spectrum of men's fashion outfits offering them a wide range of attires to don and walk stylishly. The patterns in the collection are dissimilar and portray ideal looks that can enhance the persona of the wearer.
Jeans:
Jeans is chiefly a casual outfit which is also considered as an impressive street wear. This attire can be donned to any event where formalism is not promoted strictly. The range of jeans is extensive and may help you obtain a jean to suit your style. The latest trend of jeans has brought some new suggestions including wrinkled jeans, stone wash jeans, acid wash jeans, torn patterns etc. Though these patterns are important aspects to be considered, it is essential to also consider the fit of the attire. Men's slim- fit jeans, straight fit and narrow bottom are some of the latest jean patterns that the industry suggests. Hence, buying such jeans based on current fashion trend can obviously add style to your appearance.
Leather Vests and Leather Jackets:
Leather jackets and leather vests are standalone fashion attire which can go well with most of the attires and make you look smart and virile. Leather jackets can be donned with leather pants, jeans, shirts and tees as well. These jackets can be donned to formal as well as casual occasion depending upon the style it bears. Irrespective of style and pattern these leather jackets look extremely alluring when donned in slim fit pattern. Similarly, leather vests are sleeveless jackets usually worn on shirt and tees. These leather vests look chic and fashionable when donned with jeans and short tees along with a Fedora Panama hat. A scarf draped around the neck can add a trendy look to your persona.
Shirts:
Shirts have always been the pride of men as no men can deny donning attractive shirts. Shirts are formal attires which are usually donned to office; however, there are also shirts which are designed to be donned on some casual events. The latest suggestions from the fashion industry have brought shirts in different style and pattern. While surfing through the spectrum of fashionable shirts you may find shirts which are fashioned in checkered pattern, strips, colorful imprints etc. Collar, sleeves, pocket and seam line details are some factors that you may want to consider; however, another important aspect that can help you obtain an attractive looking shirt is the fit of the outfit. Men's slim fit shirts are 'in' this season and help them look good with ultimate fit. But you need to ensure that these shirts are not too tight making you feel uncomfortable.
Other fashionable attire from the recent release in fashion industry are cargos, leather pants, blazers in checkered and printed patterns, overcoats, men's jumpers, men's trench coats and slim ties etc. By donning in such trendily attractive attire you can definitely make a style statement.
Leather garments has always been in the limelight for the level of elegance and style it carries. These attires are extremely suitable for women and men who are fond of fashion and are enthusiastic about wearing leather apparels. An interest whetting fact for these enthusiasts is that leather apparels are now available in wider range and different attractive patterns.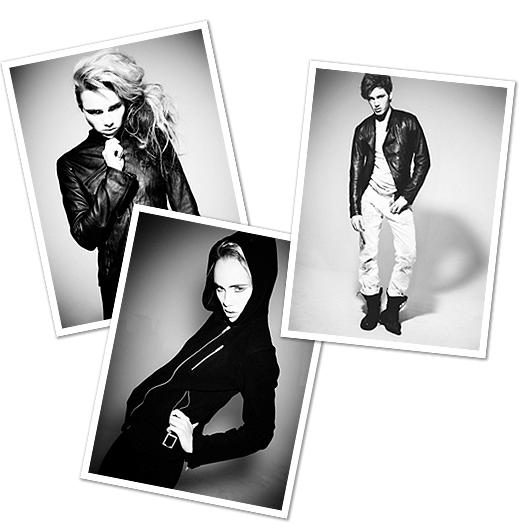 A combination of appropriate leather garments and leather accessories helps you look attractive and stylish at the same time. You can also create your own styles and become a trend setter.
Leather Jacket styling tips:
Leather jacket is very much stylish and attractive standalone attire. However, one can further elevate its look buy wearing appropriate appurtenances on the jacket. Wearing a slim fit men's leather jacket on casual attire can look quite chic, moreover to festoon the attire you can wear leather gloves or leather wrist band which is common by stylish. On a slim fit leather jacket you can wear an appropriate fedora hat which can make you look distinctly attractive. Men can also wear scarf according to the shade of the jacket.
In case of women leather jackets, these jackets already makes a women look attractive and enchanting due to its slim fit which embraces their body. However, in order you augment the look of the leather jacket a woman can also wear a feminine scarf with appropriate bottoms preferably a slim fit jeans.
Leather Hot pants:
Women's leather hot pants are also stylish attires which can definitely make you the center of attention or say 'attraction'. These hot pants are extremely short for example in mini or ultra mini level and makes female look voluptuous. This is captivating attire which can leave the spectators awestruck.
Vests:
Leather vests are suitable attires for both men and women and suits most occasions including formal as well as casual events. These vests portray perfect formal look and excellent casual look when donned on appropriately suitable attire. The range of leather vests is extensive and housed with vests designed in different patterns and colors. To festoon this attire leather wrist band suits well. If you want to look highly casual then you may also try to don leather chokers. Fedora hats, especially in Havana Fedora hat pattern, goes well with the attire and enhances the look of these leather vests.
There are various such options in fashion leather wear compendium and range of leather accessories which can help you look highly attractive. However, you should be selective while buying such garments and appurtenance and pick the best leather garment to style yourself.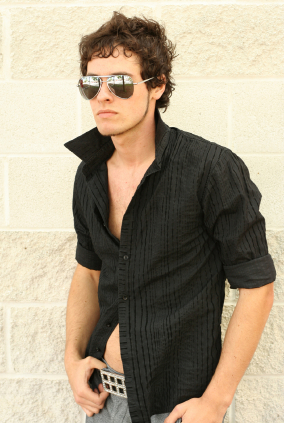 Fashion has evolved over the years and it has a strong influence on men as well these days. The metro sexual man has no inhibitions when it comes to trying and experimenting with new styles. There are trends and styles galore that would complement the contemporary man's personality and endow him with various options. Futuristic trends have been ruling the roost and umpteen combinations and designs are thronging the fashion arena.

Mix and Match
One needs to combine, mix and match and experiment to achieve an individual look. Pinstripes, checkered styles, retro styled polka dots are a few recent styles that are not only taking over the streets but also an increasing number of men's wardrobes. If you do not mind the whole 'teaming up' process, you can always pair up a pair of smart denims with a plaid patterned shirt which has tabs on its sleeves. Even leather pants are all the rage lately. A pair of skinny leather pants when combined with plain funky colored tees is sure to impart a very trendy and youthful look to your persona.
Asymmetrical Styles
Asymmetrical styled attires is almost on everybody's wish list these days. They look unconventional and super stylish. They also impart a very refreshing look to your personality. Asymmetrical leather jackets look super chic on men.
Semi Formals
The semi formal look is the most comfortable and stylish look that every contemporary man is opting for these days. Team up smart khaki pants and a white linen shirt and you will be all set to be the centre of attraction at your workplace. The semi formal look makes you look fantastically edgy. Increasing number of men these days have started donning leather blazers to their workplaces. This look has definitely got thumbs up from a majority of men out there.
Bright colors
Bright colors have definitely struck a chord with a majority of young fashion enthusiasts out there. Every body loves vibrant colors but very few have the spunk to carry it off. Right from bright colored canvas shoes, tees, shirts, jackets etc; give your wardrobe an extreme revamp and you will be all set to create an impression wherever you go.
Gothic Look
The essence of a true gothic style has inspired many fashion enthusiasts till date. If you don't want to get into the nitty-gritty's of this style and just want to flaunt a casual gothic look, then a quintessential black leather jacket is a must in your closet. Get a Mohawk styled cut and you will be all set to look like a gothic style icon.