Archive : March2012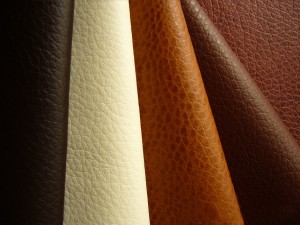 Leather is one of those fabrics, which is extremely popular amongst many people. Leather has its own indifferent characteristics, which makes it fall apart from other fabrics. It has its own history and it has carried it well till this generation.
Soldiers first only use leather while fighting those jackets are available now also and those are called as bomber jackets. Bomber jackets still maintained their magic on people. It is still used as style icon. People do wear them now also to flaunt their masculine body and a classy rich look. In ancient days, long leather coats were normally used to use by many businesspersons to flaunt their style.
This all has happened because leather has some good and different qualities, which makes it classy and rich fabric. Leather has its own natural qualities that makes him multipurpose and helps to create many things like leather clothing leather purse, leather shoes, and leather accessories. In addition, all these leather garments are very much useful as they are durable and needs less maintenance. As well as things made of leather never goes out of fashion. It is always been on the top of wish list of many people.
Leather is durable enough. As it has long life many people they do not have to keep buying new stuff to follow the latest trend prefer it. Leather is easy to maintain. You do not have to maintain much just have to keep a tab on it should not get stained by ink or blood.
Leather has one of the unique features that it does breathe. Leather is made up of skin of many animals and it is said that it do breaths and maintains its freshness. That is why gives out a glowing and glossy look. No other fabric is breathers like leather; breathing maintains its own quality and hence it needs less maintenance.
Leather is a natural protector. Leather fabric acts like a shield to your skin as it can protect you from ultraviolet rays of sun in summer. It also protects you from extreme cold; it warms you up during winter season. It will also protect you from rains and the cold and humid weather during the rainy season.
The most important and basic quality which makes leather fabric in different from other fabrics is it is fire resistant. It does not catch fire instantly. It helps to protect you from fire and hence is most popular fabric now a days.
Leather fabric also averts you and itself from dust and lint. As it is a fabric made up of animal skin it has some unique features such as it prevents itself from dust and lint so that your outfit made of leather fabric will stay fresh and won't get dull so early.
As mentioned before it does not carry dust then obviously, dust mites could not enter in your body or your leather dress. Leather dress also keeps you away from these harmful dust mites; which are reason of many health problems.
Because of these many qualities, leather is still favorite of most of people. This is why leather is most popular amongst many people.