Archive : March2010
Easter is largely lionized by Christians. On this day, their lord, Jesus Christ was resurrected and to commemorate that Easter is celebrated. It is feted with extreme joy and fervor throughout the world. It is a day of merrymaking and fun.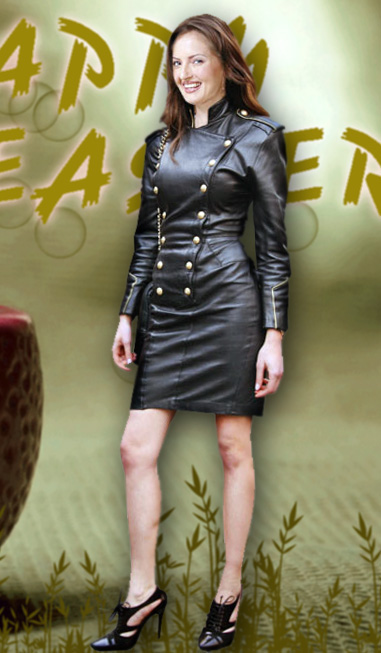 Whenever talk about celebration, first thing that clicks mind is outfit. And for Easter importance of outfit increases all the way more, because, it comes in the month of spring. Spring season is already much known for dresses, thus it becomes must for all to dress up elegantly and smartly for Easter celebration.
There are many types of attire that dresses up both genders uniquely, like skirts, dresses, gowns, tops, pants, jeans, jackets, etc. But, no outfit can beat the charm of leather apparels. Wherever leather steps foot, elegant appearance follows it. Therefore, it is suggested or can say advised, to go for leather outfits only for Easter.
Leather Jackets, all time favorite outfit, are the best trick to fancy up appearance to a large extent. They instill great fervor in the environment. Also, they can be dressed up with number of outfits and give entire appearance outstanding look. They are a great way to make Easter special.
Dress really makes a great difference to celebration. Its reason is, when one feels good about him or her, it comes out in the form of joy. Coming to the Leather Dresses, they are another fabulous choice for women to showcase femininity. They excel over other dresses in elegance and gracefulness. Various styles they come in, like, strapless leather dress, cowl neck leather dress, short leather dress, fitted leather dress, etc. opens various options to choose from. These dresses are just perfect for Easter party.
For ages, skirts have been favorite attire of women and still their importance is the same. They portray a lot of style and add charisma to a persona. And, if it is Leather Skirt, it will be hard for others to keep off their eyes from you. Their importance can never be challenged. Therefore, wear them and give Easter celebration an interesting twist.
Dressing up is loved by every man and woman for any occasion or festival. As a matter of fact, they look for reasons to buy new attire and Easter is the best opportunity to fulfill the same wish. For looking best in Easter celebration, buy elegant dresses and leave no stone unturned in dressing up your best. Finally, while looking for a dress, make sure whatever dress you are selecting is stylish yet modest.