Archive : April2011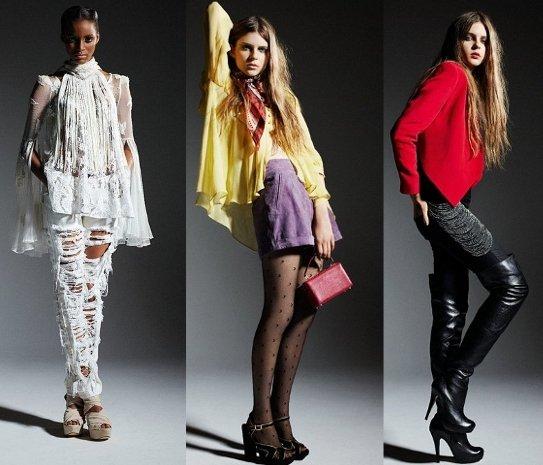 Of course leather is fantastic, gorgeous and all that but have you ever wondered why we only see so much of black leather around? Yes, it is the traditional color and yes the first leather jacket was also in black but that was more than a few decades ago. So what keeps black as such a hot favorite even years down the line? From celebs to the fashion conscious – black leather is always preferred.
It could be because black is more comfortable. It matches a whole range of outfits; it looks fantastic and goes with the typical traditional stereotype of leather. Then again it could be that just like the LBD (little black dress) it creates a sense of comfort.  Undoubtedly the traditional black leather is still highly popular be it in the category of leather jackets or leather pants or leather bombers.
When it comes to leather dresses and women's leather shorts however, colors seem to do better. Women love their colors – however only the more demure shades like beiges, deep golds or a deep maroon seem to make it through. White is another favorite.
Brown seems to be catching up quickly in the leather world. Browns are probably not what you would call a vast improvement over black, especially for enthusiasts of bright colors, it is still fascinating shade. Everything from a basic beige to a deep tan brown is getting very highly accepted.
Colors seem to work best in suede leather. Suede leather is probably one of the only places where the bright colors quickly and easily outshine the basic blacks and browns. Purples, greens, blues, and yellows – everything is acceptable so long as it is suede! Suede leather looks great in skirts, tops, dresses, pants and jackets. They are soft, have a slight velvety feel to them and look awesome on the wearer.
Leather dresses are slowly but steadily experiencing the world of color. Light greens, pinks, reds and blues always look wonderful when it comes to dresses. Red and black, of course, dominate the more 'naughty' leather creations.