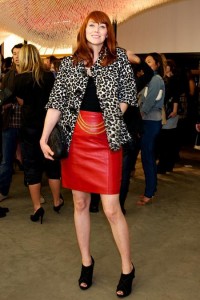 Leather is evergreen apparel. Both men and women wear leather these days. But leather never disappeared from the fashion market, it was always there. Only-that some people stopped wearing them. But right now its again back like never before.
Leather skirt is the ultimate apparel that many ladies prefer wearing to parties. It looks sexy, sober, hot and funky too. All that depends on what styles and patterns one goes for.
Leather skirts have many options available. Here are a few tips to pick the right leather skirt especially or night parties.
If you are planning to go to casual party then you can wear a short or a mini leather skirt. Red, pink and blue are some of the colors one can opt for. They look really sexy and hot. In mini leather skirts, you will surely be the centre of attraction.
However if you are planning to go for a formal or a semi-formal party, keep the length of the skirt a bit longer. Pair it up with a nice and sober shirt. And keep the accessories to minimum.
Before choosing a leather skirt ensure you are well familiar to your body type. If you have heavy or big backside, do not wear a lather skirt that would be tight- fitting. If you have great legs go for minis and if you are not confident about your legs keep the skirt long enough.
The color and styles can be experimented. But do not go overboard. Leopard prints and any other patters may not necessarily suit everyone. So whatever you pick, should suit you enough.
Sizes should always be ordered in one size bigger. Because leather skirts are never the usual size. So getting 2 size bigger would be comfortable and the same time fashionable.
You can team up a leather skirt with anything from tops to shirts and even halters and tubes.
Leather skirts are a very bold statement to make. So whatever leather skirt you opt for, please do ensure that it suits and you don't look cheesy in it.
Comments