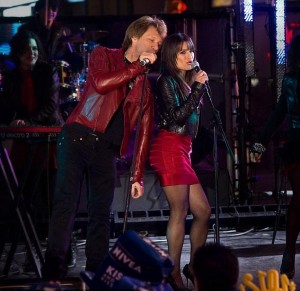 Hola Fashionistas! The New Year is just around the corner and the count own has already begun. The celebrations, fireworks are all being prepared, but in case if you wonder what to wear for the New Year eve then you are the right place reading this article.
The talented fashion designers have showcased their skills and the new fashion lines for this year have been launched. The 2011 fashion trends have been designed for you and the best thing is that they can be easily adopted and will make you stand out in the crowd. Let's take a look as to what you have for this year's fashion trend.
The winter dressing usually means layers of dressing so that you can keep your body warm and prevent your teeth from chattering. The layers just add weight to your body and they make you look heavy. F you wish to avoid all the hassle the n you can get comfy and cozy with just one leather jacket. It's stylish and will also keep you warm and comfortable.
The leather jackets are all over the fashion stores and the latest styles are also available at various online leather stores. The leather jacket is a perfect gift for your loved one or you can just use to get spoiled. You need to be aware that leather jacket can actually empty your wallet, but leather is one fashion product that will not let you down and will last for a long time. To stand out from the crowd, accessorize your leather jacket with stylish jeans and a trendy top or a turtleneck top to keep you warm. Leather handbags, gloves can also be added to the list of accessories.
Denim Leather Jacket: This is one real fashion which is truly rebellious and has been the fashion diet for many years. These jackets are designed by combining two fabrics i.e. leather and denim. This will definitely help you survive the chills of winter season by keep you warm and will make you look trendy.

Quilted Leather Jackets: The quilted leather jackets are very much in this year. Stylishly adorned by celebrities. This is one leather jacket you need to have if you wish to be in the limelight.
Once the jacket has been selected go for a classy looks by styling your hair. The fashion trend of the year 2011 is short hair. Opt for a hairstyle that suits your face cut.
Comments