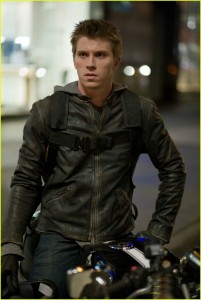 Biker jackets are always cool and always in trend. They never really go out of fashion. For hardcore bikers and also for fashion lovers, a leather biker jacket is always the best option since it provides both protection and fashion. However a biker jacket comes in many types and different forms of leather. Which one you choose is completely your call. Read further to know more about the different forms of leather:
Lambskin Leather Jackets:
A biker jacket in lambskin leather would be softer and supple as compared to the rest. It is very light in weight and that makes it very comfortable. For a fashion lover lambskin would be the best choice. Because they are thin, nice looking and very comfortable to wear.
Cowhide Leather Biker Jacket:
Biker jackets look the best in cowhide leather because they are thick and are perfect for a biker who is always on road literally. It keeps every biker protected from abrasive weather and climate. A leather jacket of cowhide leather is very durable in nature and so it will last for a longer period of time.
Goatskin Leather Biker Jacket:
The best part about goatskin leather is that they are super shiny. They look highly fashionable and as far as comfort and safety go, there's no doubt that it's also the best at providing the same.
Buffalo Conceal Leather:
Ok now there is hardly any difference between buffalo skin leather and cowhide leather. Every biker jacket, most of them are made of buffalo skin leather. You would hardly find it tearing and it has every other quality that one looks for. You will never repent buying this one. You can wear them to fashion events as well for long road trips.
Sheepskin Leather Biker Jackets:
Sheepskin may come on the pricier side but it is very, long lasting. So even if you spend a bomb, it would be more like an investment. This is best kept for road journey where you will encounter with harsh climate.
All these type of leather are a just a preface for you to have a better understanding about the different forms of leather.
Comments