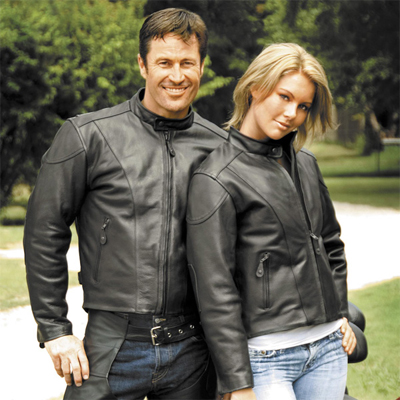 Summer time is here and you know what the warm weather means? It means loads of parties, beaches, barbeques and most importantly, it's the glorious sunshine is the perfect excuse for bikers to take their babies out for a spin. You could be an amateur, an in between or a professional – it doesn't matter so long as you have passion toward the sport of motorcycling and more importantly respect for it. Motorcycling is not just for anybody or the faint hearted. It is a stylish and perilous sport meant solely for those with a passionate heart and for those who simply enjoy the feel of the wind in their ears and a glorious adrenaline rush. However, motorcycling is only worth the adrenaline and the thrill if you practice safe riding. It is of extreme essence that both you and your pillion rider are well dressed to combat any obstacle and unpredictability that may come your way. If motorcycling is done without the right gear it could not only lead to brutal injuries but could also be extremely fatal.
Safety comes with being well covered and protected. A good rider and pillion rider need a helmet, protective gloves, comfortable shoes and protective clothing. Protective clothing primarily includes an excellent, well covered jacket. Now while many may think that any old jacket would do, a true professional would know that a biker's jacket needs to be strong, durable and have great resistance to abrasion. Only two materials can proudly boast of such qualities – Kevlar and leather. Leather riding jackets are not just a style statement. There is actually more than one reason why biker's jackets became popular. Leather motorcycle jackets provide the best protection; they are strong, durable, smart and most importantly take the majority of the load in case of a fall. Trusted for several years now and tried and tested by an innumerable number of bikers.
For such an aggressive material, leather is soft against the skin and is ultimate in protecting you against the elements – be it wind, rain or snow. It keeps you nice and covered! Most importantly leather has a unique quality of molding itself to its wearer. In other words once you break into your leather biker jacket, you can safely say that the jacket has been purely custom made for you.
A flexible and versatile material, there are a huge range of leather jackets available and it is of extreme essence that you chose for yourself the right leather biker jacket. Leather motorcycle jackets usually come with double lining for added protection. Remember to choose leather jackets that fit you perfectly. A jacket that is too tight will make you feel uncomfortable and constricted while riding. A loose leather riding jacket on the other hand could flap in the wind. Both cases can distract the rider which could lead to disastrous results. Leather remains a favorite pick among most bikers over any other material as they are classy, safer, stylish and can easily accommodate all sizes and types.
Comments