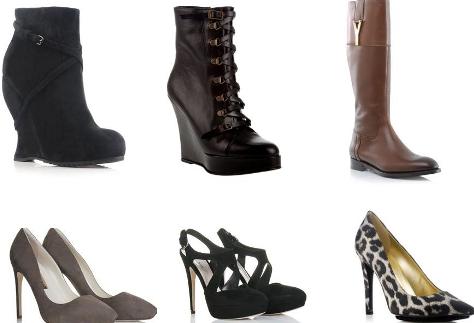 Mini skirts are fun fashion items. They're never really out of fashion and they keep on returning as a feature piece summer after summer. They're not for everyone, but for those who enjoy them it's worth knowing how to look you're best wearing one. Sadly, given their popularity almost everyone you know with remotely decent legs is going to be wearing one in denim or chiffon. Wearing a leather mini skirt is a great way to be different but with attitude and spunk. Leather skirts require sassiness and guts to pull off. Once you've selected the ideal mini skirt for you – you need to learn how to combine it with the right shoes. Short skirts means the observer's eyes automatically get drawn to your shoes. The effect of a leather skirt is complete only when it is blended well.
Give your legs a few inches:
Most of us aren't blessed with long, skinny legs. That doesn't mean the leather mini is out. It just means that you pay a little extra attention to what enhances your legs. Consider a gorgeous pair of stilettos. When you wear a skirt – especially a leather mini skirt, make the focus of your appearance your legs. In other words, keep your top half quite covered. To much skin show will undermine you and your outfit.
Now that you are aiming for awesomeness in legs, buy a nice pair of stilettos – something that makes your feet look smooth and elegant. Do remember thought that the wrong footwear choice can actually call attention to things you'd rather not emphasize.
Wedge Sandals:
Leather mini skirts and wedge sandals are a fun combination. Espadrille, bohemian, strappy and woven styles all look great, but remember they should be sandals – as in open-toed. A closed-toe wedge is a little too heavy for a casual short skirt.
Tall Boots:
Knee-high boots, or boots that fall just below the knee have become a short-skirt staple, especially in cooler weather. Do ensure that your boots are as simple as possible.
Kitten Heels:
Kitten heels are a rather delicate style of shoe and look great on a leather mini skirt.
Comments