With the changing trend of men's fashion with consistent fresh introductions in the spectrum of men's wear, the number of male fashion aficionados is also increasing. Men are no later than women when it comes to fashion and are prompt in grabbing stylish attire complying with the latest fashion trend.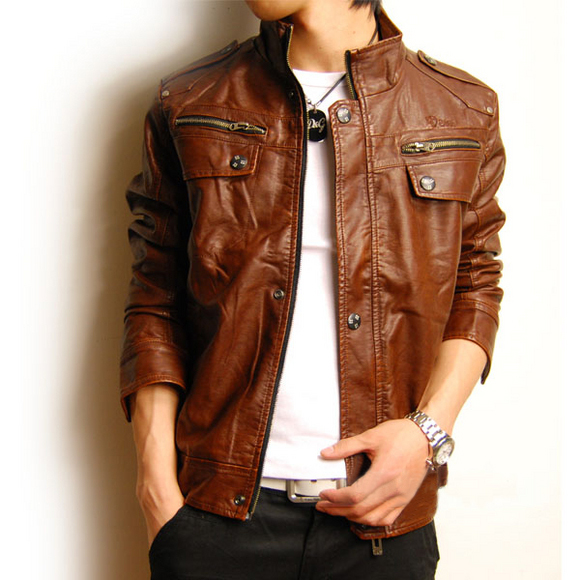 Trendsetters are constantly engaged in providing impressive designs for male fashion enthusiasts. This brings augmentation in the spectrum of men's fashion outfits offering them a wide range of attires to don and walk stylishly. The patterns in the collection are dissimilar and portray ideal looks that can enhance the persona of the wearer.
Jeans:
Jeans is chiefly a casual outfit which is also considered as an impressive street wear. This attire can be donned to any event where formalism is not promoted strictly. The range of jeans is extensive and may help you obtain a jean to suit your style. The latest trend of jeans has brought some new suggestions including wrinkled jeans, stone wash jeans, acid wash jeans, torn patterns etc. Though these patterns are important aspects to be considered, it is essential to also consider the fit of the attire. Men's slim- fit jeans, straight fit and narrow bottom are some of the latest jean patterns that the industry suggests. Hence, buying such jeans based on current fashion trend can obviously add style to your appearance.
Leather Vests and Leather Jackets:
Leather jackets and leather vests are standalone fashion attire which can go well with most of the attires and make you look smart and virile. Leather jackets can be donned with leather pants, jeans, shirts and tees as well. These jackets can be donned to formal as well as casual occasion depending upon the style it bears. Irrespective of style and pattern these leather jackets look extremely alluring when donned in slim fit pattern. Similarly, leather vests are sleeveless jackets usually worn on shirt and tees. These leather vests look chic and fashionable when donned with jeans and short tees along with a Fedora Panama hat. A scarf draped around the neck can add a trendy look to your persona.
Shirts:
Shirts have always been the pride of men as no men can deny donning attractive shirts. Shirts are formal attires which are usually donned to office; however, there are also shirts which are designed to be donned on some casual events. The latest suggestions from the fashion industry have brought shirts in different style and pattern. While surfing through the spectrum of fashionable shirts you may find shirts which are fashioned in checkered pattern, strips, colorful imprints etc. Collar, sleeves, pocket and seam line details are some factors that you may want to consider; however, another important aspect that can help you obtain an attractive looking shirt is the fit of the outfit. Men's slim fit shirts are 'in' this season and help them look good with ultimate fit. But you need to ensure that these shirts are not too tight making you feel uncomfortable.
Other fashionable attire from the recent release in fashion industry are cargos, leather pants, blazers in checkered and printed patterns, overcoats, men's jumpers, men's trench coats and slim ties etc. By donning in such trendily attractive attire you can definitely make a style statement.
Comments