Leather garments has always been in the limelight for the level of elegance and style it carries. These attires are extremely suitable for women and men who are fond of fashion and are enthusiastic about wearing leather apparels. An interest whetting fact for these enthusiasts is that leather apparels are now available in wider range and different attractive patterns.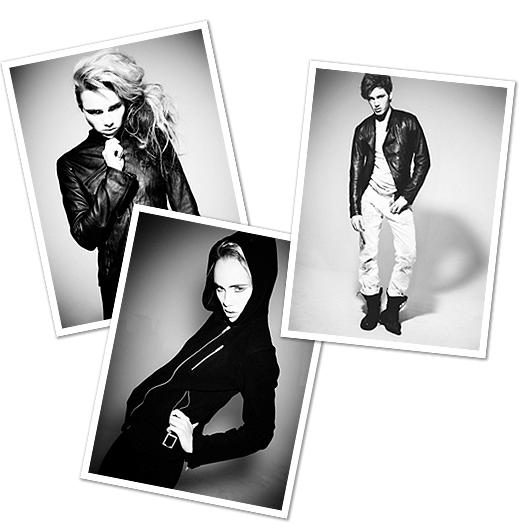 A combination of appropriate leather garments and leather accessories helps you look attractive and stylish at the same time. You can also create your own styles and become a trend setter.
Leather Jacket styling tips:
Leather jacket is very much stylish and attractive standalone attire. However, one can further elevate its look buy wearing appropriate appurtenances on the jacket. Wearing a slim fit men's leather jacket on casual attire can look quite chic, moreover to festoon the attire you can wear leather gloves or leather wrist band which is common by stylish. On a slim fit leather jacket you can wear an appropriate fedora hat which can make you look distinctly attractive. Men can also wear scarf according to the shade of the jacket.
In case of women leather jackets, these jackets already makes a women look attractive and enchanting due to its slim fit which embraces their body. However, in order you augment the look of the leather jacket a woman can also wear a feminine scarf with appropriate bottoms preferably a slim fit jeans.
Leather Hot pants:
Women's leather hot pants are also stylish attires which can definitely make you the center of attention or say 'attraction'. These hot pants are extremely short for example in mini or ultra mini level and makes female look voluptuous. This is captivating attire which can leave the spectators awestruck.
Vests:
Leather vests are suitable attires for both men and women and suits most occasions including formal as well as casual events. These vests portray perfect formal look and excellent casual look when donned on appropriately suitable attire. The range of leather vests is extensive and housed with vests designed in different patterns and colors. To festoon this attire leather wrist band suits well. If you want to look highly casual then you may also try to don leather chokers. Fedora hats, especially in Havana Fedora hat pattern, goes well with the attire and enhances the look of these leather vests.
There are various such options in fashion leather wear compendium and range of leather accessories which can help you look highly attractive. However, you should be selective while buying such garments and appurtenance and pick the best leather garment to style yourself.
Comments