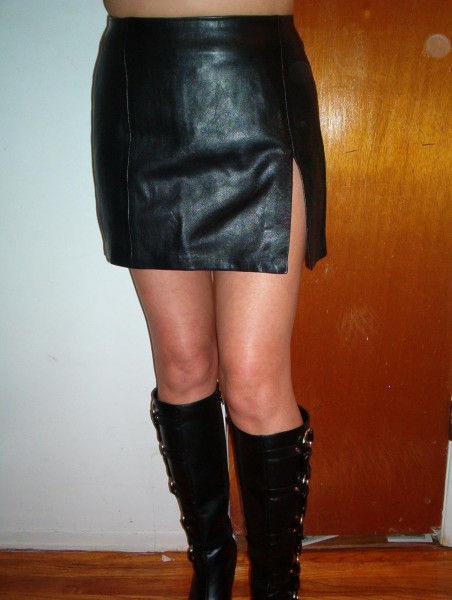 Connection between first date and perfect dress is year's old. Or it can be said that power of dress cannot be underestimated while going on a first date. Dress makes a great impression and tells the other person a lot about you.
Many women think that they should wear something very simple as simple dress projects good picture. No doubt being simple is good but today time is changing and men want their girl to be simple, sexy, fashionable and intelligent all. Thus wearing something that shows your sexy and decent side both is the perfect one. Leather skirts are iconic for showcasing these two images at the same time.
Wearing dress style that best suits on you is foremost thing for looking sexy and decent. Leather skirts come in various sizes and you must choose them according to what looks best on you. Remember you main goal is to impress him at any costs and that can be done only if you look good. Do not give him the chance to look at another woman. To a great extent selection of dress also depends on the place you are going for date.
Leather skirts are long and short both. Short leather skirts are magical enough that men automatically draw towards them. But if short do not suit you then long backless leather skirt is a very good alternative. Looking sensual is important for you on your first date; no matter wearing what you look so. Leather skirts speak volumes about the person's personality and greatly impress the man you are going out with their grace. It also tells about your good taste, which attracts men more.
On a first date on your outward appearance only man can judge you. And for passing on that leather skirt is one of the major tools. Make your first date fascinating with leather skirt and carry it forward with your behavior as on other dates it's your behavior that will be counted.
Comments