Leather motorbike jackets are one of the essentials for every person who loves to ride on in every climatic conditions and terrains. These jackets are meant to keep your body temperature in control and protect you from exterior wounds and bruises. In this case, we should be aware of the kinds of leather used in manufacturing these jackets as they differ in texture.
Cowhide leather produced from New Zealand cows are the best and are characterized for their sturdiness and long shelf life. The leather jackets produced from this material keeps you shielded from harsh weather. Some of leather jackets for this purpose are also produced from buffalo skin of the Bisons found in the U.S. The material is known for its elasticity and hardness which makes your ride comfortable and safe.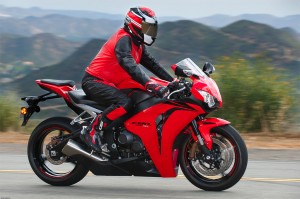 Quality leather from water buffaloes of Pakistan and India serve a very natural glow to the motorbike jackets and is potent in strength. The skilled artwork and processing of leather in this region makes these jacket a top class refined product. Kangaroo leather is also preferred by many riders as it is very light in weight and keeps your skin away from the harmful U.V rays. This hide makes your ride an adventure as it averts abrasions caused by misbalance.
Crocodile hide when blended with cowhide produces a superior leather jacket which can be used by professional stunt bikers and thrill seekers. They render a classic function of flexible modulation of movements and defense against any negative circumstances you may encounter on difficult landscape.
Now as you are well aware of the kinds of leather used to make motorbike jackets, you should also know that all of these are subjected to processes like dying, tanning and final finish. This determines the actual quality of the jacket. Lazy production of a good hide will produce an inferior leather jacket. So it is also important that the right leather gets the right treatment.
So when you go to buy a leather jacket for motorbike riding, see to it that it is produced by good manufacturers combined with the definite leather material.
Comments