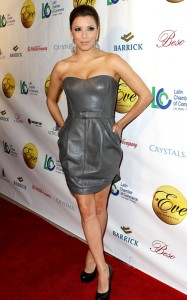 It's obvious that you must be racking your brain about how to adorn a cute short dress during winter season. No doubt winter is the time when most of the people tend to have fun with countless accessories and outfits as this is the time when most of the companies bring in a variety of range in the fashion world. Nowadays women are smart enough to team up the short dresses with sleek accessories during hot summer days while during cold winters women prefer short dresses to be teamed up with the right ad on which not only fits to the season but also make them stand apart from the crowd.
Trendy short dresses are designed in a very unique manner which alters in genre as per the preferences of every customer. when it comes in choosing  short dresses for cold winters always go for peaceful and glamorous colors like pink, blue, red, orange, yellow, white which may very well mix up with the serene ambience and give out a distinctive and lively appeal.
If a woman is really not comfortable in wearing short dresses during cold winters but has the desire to step in various events in short dresses can go for short leather dresses and mix it up with skin fit pants which may truly give out a dashing appeal at the same time make her feel easy. Skin fit pants or tights are the best outfit which very well mold with short dresses when worn with the right accessories and pumps. When it comes in selecting skin tight pants or leggings they are available in incalculable styles and colors from which women can pick up the one which is at the latest trend in the market.
Short leather dresses are the ideal choice for breezy winters which can be paired with versatile outfits and accessories. One of the perfect combinations is short skin tight leather dress teamed up with a denim pant and a mini frilled jacket which may surely give out the celeb style look. One of the peculiar thing about short dresses is they can be worn with any type of shoes may it be pencil heeled shoes, stilettos, laced up shoes, zip up boots, funky shoes and so on.
So, all you need to do is to hurry up and get your closet arranged with a large count of sizzling short dresses which may definitely make you look like a darling.
Comments