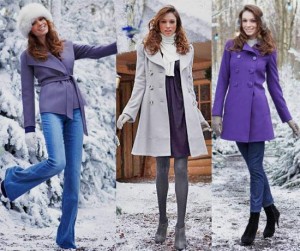 Winter is around the corner. And the first thing that comes to everyone's mind is to buy some winter stuff. Right from clothes, gloves, accessories and also body winter products. Here we would discuss about a few winter essentials and focus on winter jackets. Winter jackets are always the best bet during winters since they give warmth and comfort. You don't have to just look out for comfort; there are many winter jackets that provide both style and comfort.
1.    Plan your budget:
Before you actually go out to shop, plan your budget. These winter jackets might be a little on the pricey side. But the pricier ones come in a very good quality. The main advantage of making a budget is that you can stop yourself from overindulging. You might like 5 winter jackets and if you have a planned budget you might not necessarily buy all of the items.
2.    Wise choices:
While buying a winter jacket please be practical and wise in your decision. However stylish the winter coat or jacket may be, if it doesn't suit you do not buy them.
3.    Pick the perfect sized winter jacket:
Make sure that the winter jacket that you buy fits you correctly. There are many coats that shrink after the 1st wash. So accordingly pick the right size. If you are in a shopping mall or a fashion boutique clear all your queries regarding the fabric.
4.    Look feminine:
You can look feminine even in a winter jacket. There are many skinny jackets especially for ladies, they look very sexy because they are body hugging and bring out a lady's curves elegantly.
5.    Classic style is very much in trend:
Go for winter jackets that are long in length and is tailored. Because they look very classy and sophisticated. You can wear a detachable belt around. It adds glamour.
6.    A winter jacket that complements your clothing:
Pick a winter jacket that will look good on your other clothing. A black winter jacket will always work wonders and looks good. It has to suit your other ensemble as well.
7.    Choose a color that matches your skin tone:
A black color winter jacket will suit everyone; however a red color jacket might not necessarily suit a lady with a dark skin shade. So choose wisely.
Comments