Trench coats are really a cool fashion quotient. It came into existence long back. Initially these coats were worn by officers so that they could keep stuff like grenades etc. The name trench coats were giving because of the addition of such features. Slowly and gradually these trench coats became a rage among many and now it used as a fashion outfit.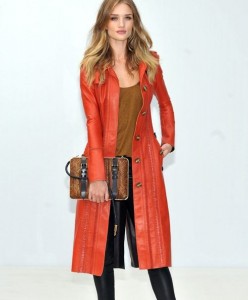 It is still very commonly used and now let's takes a look at some of the few suggestions required while buying a trench coat.
A Planned Budget for a Trench Coat
Before you start your hunt-be careful of your budget. See how much you can spend on a trench coat. This will help you in refraining from buying a coat that is way too costly. Spending on a leather trench coat is always a good option especially if the style is awesome and the material is real leather because such materials come with a very long life span. And if you are spending on a genuine leather trench coat, count it as an investment. And with a planned budget you stop yourself from overindulging.
Styles and Designs of a Trench Coat
A trench coat has many styles and designs. It can be availed at any fashion market. These trench coats are available in leather and also wool. Printed jackets look sexy on a woman and there are also plain ones accessible. These trench coats are no longer used as protection from rains; it is also used as a style statement. A trench coat is very flexible in nature. Once you pick a stylish one you can wear them during rains and other wise too. It is the best to make the best out of just one jacket instead on spending on a coat for every occasion.
Trench Coats in Shades of Grey and Black
Trench coats are extremely hot in shades like grey and the typical black. Black color always works wonder on anybody right from men, women and even kids. A black trench coat with jeans or even any contrast color leggings for ladies will look highly fashionable. If you want to break the norm you can also go for shades like blue, white and even red. To look unique and distinct these colors work the best.
Trench coats also come in many types of styles like zippers, skinny ones and fur-collar. You can also follow celebrities and look highly sophisticated and classy like them. Wherever you go you can be the showstopper. Films like Matrix had many scenes where the actors wore trench coats. But they were kept simple with clean cuts. There was no embroidery or any kind of embellishments on them. So it didn't look like a fancy piece.
Comments