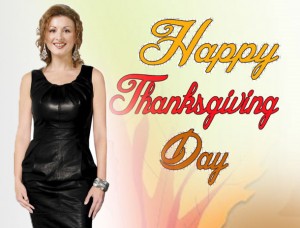 Thanksgiving is an event celebrated mostly in the US. It is celebrated to celebrate a good harvest that the year has given them. And yes we do welcome Thanksgiving day with lots of happiness but somewhere deep inside our minds we still mull over the kind of clothe or dress we need to pick up for the same.
But the fact remains that there are many out there who are always clueless about their ideal dresses for the day. Thanksgiving includes parties and many other fun activities. Mostly ladies prefer wearing something that is formal and sober.
The best attire to way dress up for Thanksgiving is wearing leather apparel. Leather clothing is the best way to look elegant, hot and also high on fashion. Leather jackets, tops, skirts, pants etc are many of the options available for you.
Leather Dresses:
Leather dresses are the best you can go for. It gives a feminine look and also looks hot. Leather dresses can also be a combination of leather and fabric. Choose the one that you think you will be comfortable in. The styles and patterns should be best kept decent and too skin-showing. You can accessorize your leather dresses perfectly and you will look like a diva. One thing to consider is that you should pick a dress that is of the perfect size because at the end what matters the most is comfort. All the fun depends on how comfortable you feel and not on how sexy you feel.
Pick Dark Color Leather Attire:
Pick a leather dress in dark shades. This Thanksgiving, the trendiest color are shades like maroon, black, dark blue, green and even purple. They look really sexy and are the best worn on Thanksgiving. Because it is winter these colors will also give you certain warmth.
So this Thanksgiving, welcome good harvest with all the happiness and have a good and delicious feasting in pretty and gorgeous leather dresses that will take your look to a different level and make you look way different and pretty from your usual self. You are sure to be the limelight and the cynosure of every eye.
Comments