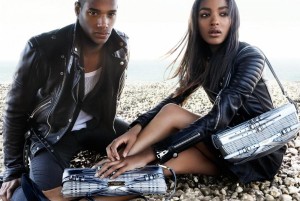 It's your first big date. Male or female – there are so many things to worry about. Its true women have to worry about what they are wearing and how they'll look but the boys have to worry about what they wear as well as the planning of the date. Here are some excellent leather clothing options for your first date:
Boys:
Now, boys you'll  may have the added responsibility of planning your date but then you have the comfort of knowing what the occasion demands. Are you planning o take that girl you like for a romantic, candle light dinner or do you plan to take her by the sea or do you plan to go for a typical movie and dinner? The options are endless. Always remember to give the girl a clue as to where you will be taking her or let her know if she has to dress casual or formal.
Boys, some excellent options for you for your first date would be a gorgeous leather jacket over your denims if it's a casual date; for a more semi formal look, try adding a funky leather vest over your denims. Another great idea for a formal date would be a leather blazer.
Girls:
Of course, you are going to spend hours fretting about what to wear. The good thing is that there are plenty of options when it comes to leather clothing. You could try out a simple leather skirt. Remember not to go too tight or too short on your first date. A simple A line leather skirt that ends mid thigh is a great idea. Another great option is a pair of leather leggings. They look attractive and show of your silhouette while simultaneously keeping you well covered. It's a subtle way to radiate oomph while looking beautiful. A leather dress is another super option for a formal occasion. Keep it simple and subtle and let the leather do the talking. If your date has planned a more outdoor event, think leather shorts! They feel good and look great!
Comments