The arrival of Fall brings a change in the fashion trend to suit the breezes of the season. Evidently, jackets are amongst the most happening and suitable attires for fall. Hence, the arbiter ensures to add the collection of leather in their fashion release. Jackets have certain important aspects which determine the stance of the attires; for example, fit, pattern, silhouette and shade etc. There are some prominent suggestions from the latest leather collection straight to you from the fashion industry. This article intends to educate fashion enthusiast on colors which are in this season and can make them look alluring. This also gives you an opportunity to surf through your wardrobe and retrieve bright color leather jackets to wear them without hesitation.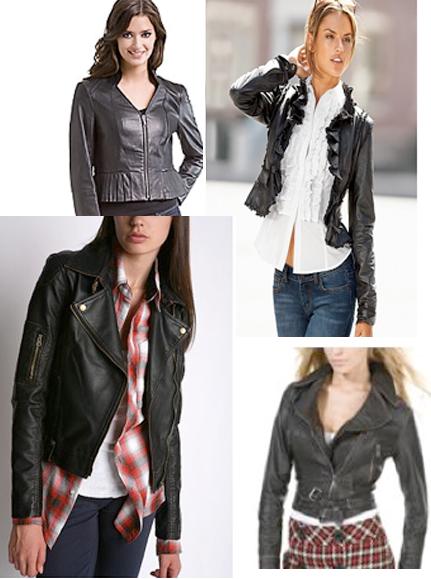 Suggestion from latest fall styling guide:
It is evident that the definition and designs of outwear differ based on the use and type of material. However, if you are astir to invest in a heterogeneous style outwear that can serve you in both ways formal as well as casual then certainly leather jackets can helps you invest in a versatile style and maintain uber- chic look. The range of stylish leather jackets proffers a spectrum of dissimilar shades, which may divert your interest from conventional black shade to a broader sphere of brighter colors. Hence, if you desire to wear celebrity style attire then follow the trend and wear a suitable colored leather jackets. While dived in the collection of shades for leather jackets you may find colors ranging from pastel shades to brighter shades. It is sensible to define your wardrobe with at least one such versatile leather jacket and have the liberty to cover yourself with style when you are astir.
Universal Shades:
Black and brown are still persisting being the universal shades for leather jackets. However, there are other attractive suitable colors added to the list of universal color for jackets. For example the range of nude colors bears perfect versatility in order to make the jacket serve as heterogeneous attire. The compendium of nude shades includes eminent colors such as beige which a moderate shade which can make perfect versatile outwear. Other prominent colors can be pastel pink, Mocha etc.
Brighter Shades:
The fashion ramp has also seen significant traffic of brighter shade leather jackets, which excited the enthusiasts. Red, purple, brown and green, with sheen surface, made alluring jackets that made its way into the enthusiasts' heart. Other shades such as pastel green, pastel blue etc were also the center of attraction during the latest release of leather fashion attires.
Ultimately it is not only the price and pattern of the leather jacket which defines the look of a celebrity but also the shade which is donned. Apart from flaunting about the shade of the attire also try to flaunt some attractive curves but in parameters which add enacting look to your persona at the same time maintain your modesty.
Conclusion: While trying to adopt a celebrity way to wear attractive leather garments, may it be jacket or pants, consider factors such as fit, pattern, trendiness and the shade of the leather jacket.
Comments