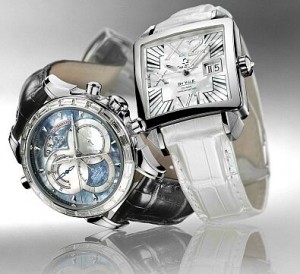 Watches are much in hype nowadays. In leading accessories list name of watches is also taken. It has become one of the must have accessories, which greatly enhances appearance. But task of buying a watch do require some efforts. To get the true value of money you have spent on purchasing you should choose the right watch for you.
Market is flooded with various styles watches. Between all this opting the right one can be quite tricky. If you are specific about few things, job of purchasing the right watch can be solved to a greater degree. There are few things that you need to be clear about before going to shop for watch. Here are they:
Ascertain Purpose of Buying
Foremost is to be clear about the purpose of purchasing. Whether you want watch as an accessory that suit your personality and style or want it for functional purpose. Before buying determine the purpose of the watch.
Determine Budget
Setting on a budget is very important because watches do come in various price ranges. Prices vary from $2 to $1000 to above. If you are clear about budget your search will narrow down greatly. If you require watch for a long time it is better to opt for expensive ones while if you are inconstant like fashion and likes changes then cheap watches are good for you.
Look for Color, Style and Design
As far as color, style and design is concerned, remember watches show great versatility in all three factors. And selection completely depends on personal choice. But still keep your personality in mind while looking for them. It will reflect your individual identity.
Analog and Digital
Find out whether you want digital watch that displays numbers or analog watch displaying lines and go in the watches section that shows the particular type you want.
Look for Life Expectancy of Watch
Looking for life expectancy of watch is very important. It is very practical also, thus do look for it. Also check whether watch is water resistant or not.
Look for Branded Watch
It is good to be brand conscious. Branded watches gives guarantee and warranty both, if needed to be repaired.
The above tips are must to be kept in mind while looking for a watch. Watches no more just serve functional purpose but also brings out elegance and style in you and accessorize your personality. Therefore it is essential to be zeroing on the right watch.
Comments