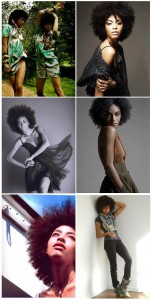 Fashion is considered synonymous to women because women have great attraction for fashion and do various efforts for looking fashionable. Not only personally but professionally also women find fashion world very appealing. For fulfilling a dream to become a great model or celebrity she enters fashion world. The first step towards achieving this dream is to have a great portfolio.
Presentation matters the most in fashion field therefore to have a professional fashion portfolio is must to start career on the right note. With this you should also have versatility in portfolio that showcases you in different angles. A good fashion portfolio works as a ladder in achieving success in fashion career. To have a great portfolio read the tips below that mentions how you to look your best in portfolio.
Choosing a good photographer is the first main step towards having great portfolio. For knowing about his or her photography style go through the photographer's portfolio. Also discuss with him or her about your full portfolio.
Your closet should contain various types of clothing. Fashion portfolio that showcases you in different outfits shows versatility of your figure to look good in different attires.
To make your portfolio look good you do not need to have only good expensive clothing. Other way also you can look great. You can jazz up your fashion portfolio by donning accessories also. Accessories are interesting way to add pizzazz to looks.
If you do not have any previous experience in modeling career gather knowledge about it. You should know how to face the camera. Also know the right angles and pose in ways that flatter the shot. Do not be conscious. You can also take help of your photographer.
Right posture is foundation of good fashion portfolio; hence give much heed to it. Posing right greatly helps in looking stunning in photographs.
Feel free, light and be at ease as camera captures everything. Your expression can make or break your portfolio.
Posing for fashion portfolio is a great fun and entertainment. It is a great exciting task. Follow the above tips and certainly your career in fashion will touch sky limits. Above all do not forget to enjoy!
Comments