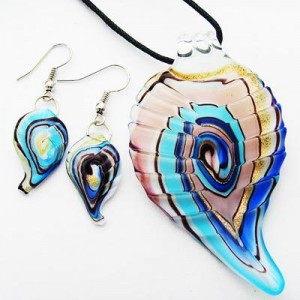 Jewelry fashion is just like other fashions which keep changing from time to time. With every upcoming season advent of new jewelry also takes place. New jewelry is a fun and easy way to modernize your wardrobe. Also your looks get a great boost with new jewelry styles. They truly give your appearance a new look and make you look unique.
Choose jewelry which complements your style and personality well. Remember your jewelry should say something about you. This article mentions some of the latest trends in jewelry.
Latest Trends in Jewelry
Pendant Earrings
Earrings play a great role in women fashion ensemble. They help her a lot in making a fashion statement. Just a pair of earring is enough for making statement. But latest in vogue are the ones having pendants. Gold stones, beads, pearls, diamond and stones can be used as pendants.
Multi-Chain Necklaces
Necklaces are considered one of the most essential jewelry of women. You would have also worn it. But this time you will find new style in necklaces. Till now only one strand necklaces were in fashion but as per the new trend multiple chain necklaces are in trend. These multi-chain necklaces are decorated with medallions, metal balls, and outsized colorful gemstones.
Bib Necklaces
Bib necklaces are another form of jewelry that is latest in fashion this time. On wearing they project fashion and style. These necklaces are consists of two or more layers of gemstones or chains arranged in a stack against each other to form a 'bib' shape around the neck. They come in various colors, accents and patterns. Many celebrities are also seen wearing them which bring them more into fashion scene.
Metal and Leaf Pattern Chains

Chains decked with metal discs, metal flowers, leaf patterns etc. are latest in fad. These chains are good to look simple yet fashionable.
These few pieces of jewelry are latest in trend. Wearing them will show you are much attached with fashion and keep knowledge about it. But wear them only if they suit you because real fashion is what complements your personality and style.
Comments