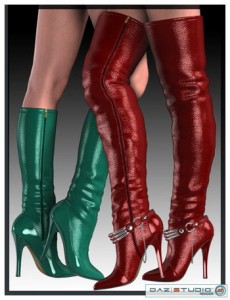 Accessories world is highly touched by leather items. Leather boots are very essential part of accessories. They have become a great way nowadays to make fashion statement. Even you do not need highly fashion dress with them. They are charming enough to turn your attire into elegant and stylish look.
They come in various styles so as to meet every individual choice. But like leather clothing leather boots also need a great care. For their looking new all the time taking care of them is must. Here are some tips to help you how to take care of your leather boots.
Purchase a solution of weather resistance coating and apply it all over leather boots. It helps in minimizing damage that can be encountered on the road.
Clean leather boots with clean cotton cloth after wearing every time. It removes loose dirt.
Never use cleaning solutions containing strong chemicals. They discolor boots.
Use mild cleanser or saddle oil for removing hard dirt. The saddle oil will not only help in removing dirt but also act as a protective coat for your boot.
Drying of leather boots can appear cracks on it. Prevent them from getting drying by applying conditioner on boots. Conditioner also keeps them soft. When applying leather conditioner, be sure to apply two thin coats instead of one thick coat.
Water is big enemy of leather and it is very obvious for boots to get wet when in road. Thus it is safe to boots waterproof by applying water protector so that leather boots will not absorb water. Different protectors come for different leathers thus before doing a purchase read the label to see if the spray can used on the material of which your boots are made.
Leather boots do not need polishing but if you want to make them shine use boot cream polish and a boot shining cloth.
After cleaning let leather boots dry completely. Use air drying method or use a boot dryer. Never use heat sources like a stove or a fireplace as they harm leather badly. Also keep leather boots away from sunlight.
Your boots are a worthy investment to be in style. Take care of them properly so that you can flaunt style in them for longer time.
Comments