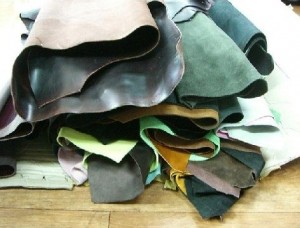 All the outfits that you see in the market place today are designed in a very stunning manner. The main reason behind is the fabric used to manufacture the outfit. The whole look of the outfit depends on the quality of fabric used to design the piece. When it comes to leather apparels, most of the people tend to opt for the piece designed using genuine quality fabric as they want to outfit to stay with them for years.
Every leather apparel today is produced in faux as well as legitimate leather so it's always necessary to go for the ones that are designed using quality material. They are the ones that give out a royal appeal when worn with any kind of outfit and accessories. The following are some of the best fabrics that are used to design most if the leather apparels.
Lambskin Leather: Lamb leather is one among the oldest leather used in the leather fashion to make countless leather clothing. Lambskin is the smoothest and soft leather among all the fabrics present in the market. The soft touch which lambskin leather gives to the outfit prevents the outfit from getting ripples over it and even protects the wearer from injuries.
Cowhide Leather: Cowhide is rugged and rough in touch. This particular fabric is mainly used to design sturdy outfits like leather biker jackets, leather blazers, chaps and so on. There are large counts of people who have the liking for this particular fabric because of the tough look the outfit gives out when worn with any sort of outfit.
Suede Leather: This leather is a very peculiar kind of leather that gives out a peppy look at the same time provides ample amount of comfort when worn during all the seasons. Outfits like skirts, coats, blazers are designed using suede leather to a greater extent.
Sheepskin: This particular kind of leather is very soft and stays durable for longer period of time. Sheepskin has a unique quality in it to sustain the breezy cold weather and rainy season. There are large set of leather clothing been designed in sheepskin as they survive for ages.
Apart from these leather materials there are ostrich skin, goatskin and buffalo skin also been used to manufacture leather clothing.
Comments