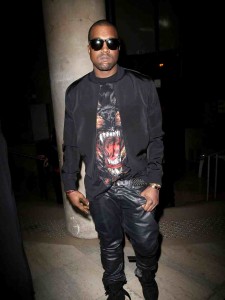 Leather pants are finely tailored with genuine leather which is known for its versatility and durable nature that guards the fabric from being damaged. These apparels are the trend , running from ages that has carved a niche in this fashion scenario.
The wide stripes in leather pants provide you complete comfort and lavishness that comes in vertical fold over near the waist .The waistband is offered to hold the pant on the waist where you will find myriad other shapes used to stitch men's leather pants. The loops are used to adjust the waist for poor fitting pants.
Leather pants for men are one-of-its-kind item due to the ability for making you appear trendy and stylish. Leather pants reveal your true own personality as well as sophistication. When worn properly, you might come across looking like a bunch of retro's hair metal band. Cowboys and bikers now days own cool leather pants as this is a must haves for them in their closet which let them breathe, while they take a ride on the bike.
Black leather pants are a chic invention which every single man should have in his closet, which has never gone out of fashion. The bikers and all the cowboys' can also look for a pair of rock and roll ones but make sure that you dust off the pants and shine them, before wooing your woman. A bit of rugged trick to your pants can also do wonders and appear hot too. You can even look for beige, blue and red besides black which totally depend on how you carry it. Wear them with self-assurance and cool attitude that will display your true persona.
Disparity is the second thing to be considered as leather pants make half of an outfit whereas the rest half should have enough contrast for providing the visual interest and appeal. Pairing your leather pants with a textual contrast shirt will do the trick whereas a shiny shirt will make you look tacky and loud. Look for corduroy and try diverse other fabrics and materials like tweed, wool, linen, mohair etc.
Caring For Your Leather Pants :
The most vital thing to be borne in mind is the preservation of your leather pants. Diverse sorts of leather require different cleaning methods so ensure with the kind of leather you are dealing with. Wearing leather pants often can make them wear out quickly; so it is necessary that you condition them well with right measures. When you buy a leather pant, just simply drench them with a protector spray and when not in use store those in breathable bags that will help your leather apparel to stay for a longer period of time, which make them look new as ever.