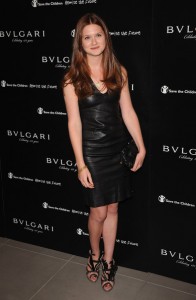 Day by day all kind of leather products is touching the edge of fashion Everest. In that the most attention sucker is leather dresses. Glamour queens like Angelina Jolie, Salma Hayek, Beyonce, Rihanna Malin Ackerman and many were repetitively times spotted in leather dresses at exclusive grand event.
From ramp show, celeb to your own customized wardrobe, leather dresses is style icon. It hikes you're persona with dignity. Leather dresses can be worn at any time in any season. But applied to it differs from time to time. Be hot like sun or cozy as moon with stunning leather dress.
Whatever style you want add in leather dress you're allowed to add it, whether it is high slit or sweetheart neckline. Leather dress is spectacular on any flawless figure. It hugs body figure and showcases the actual cut and structure of your figure and features.
Would like suggest and advice it wouldn't look appealing on plus size figure. Leather dress is known to highlight body structure. Plus size body figure will be presented in wrong sense. It will highlight your body flaws rather than hiding it.
Leather dresses can be worn in both formal and informal occasion. Make your impression long lasting in minds of your favorite people and even others. Despite of summer you can still wear a leather dress for event. Leather dresses are available in myriad collection, patterns, colors etc.
Especially for summer go for knee length dress, thigh fit dress with fruity colors like red, orange, yellow or there shades.  For sexy and flirtatious night and evening go for floor length with or without train, ankle length with fine high slit thigh cut leather dress. Make a royal and rich appearance and make your evening memorable.
Leather dresses are too sexy for sexy. Nothing can beat or can give an eclectic experience as leather dress can give. Like leather jacket you too can make of use zipper in your leather dress be sure it won't look rowdy. Elegance, feminism is sign of any dress. Tom boy look is better to keep for your leather jacket or jeans.
You'll be amazed to know that styles like ruche, ruffles, pleats, sequin almost every art can be crafted on leather dress. Hit the list of best dressing with funky and captivating leather dress. Raise the essence of the event or compliment your handsome partner with pretty young leather dress. Halter neckline, sweetheart neckline, strapless neckline is key towards perfect leather dress.
Smoky eye make-up, red lipstick, accessories like clutch, light jewelry will just pomp's up the glacier of any damn leather dress. Leather dress is single enough for sassy and enigmatic impressions don't overwhelm it all above mention ideas together. Either chooses one of it.
For face go either for smoky eye makeup or red lipstick. If don't know how to apply smoky eye makeup don't experiment it on party day, it's better to go option of red lipstick. Avoid using pink, yellow, light blue colored clutch or purse with leather dress. Use standard colors like navy, black, brown and red and for glittering effect its gold and silver trimmed with fine diamonds.
Thigh creamy short hemline leather dress with nice fitting leather legging or lace legging is another rock star style. If you think leather is stiff material and can't flow like silk or stain then you're absolutely wrong my sweetie. A smart and more it creative designer can make it happen. Plunging necklines is new arrival in fashion world. Use plunging neckline in your leather dress for phenomenal performance entrance if dare and enough confident to carry it off.