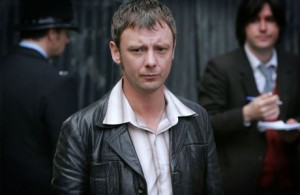 Leather is considered as symbol of pride and extreme fashion. Leather is found by our forefathers in ancient days where they used to make their own cloths by raw leather but as time passed and generation changed its colors just like that to satisfy every need of new generation leather fabric molded itself and every time gave us a best results.
Leather fabric is very much flexible cloth as we all know leather fabrics is made up of many animals skin but all are not bets to use. Hence many popular companies which make leather garments and all those online dealers which deals with leather fabric and clothing suggests to take only cowhide leather, lambskin leather and suede leather as they are the best leather amongst all other leathers.
Many men as well as women are becoming conscious about all the benefits of leather hand have started using many leather clothing for office work also. This increasing demand of formal leather clothing, provoked leather fashion world to come up with leather blazers.
Leather blazers are one of the best formal clothing styles introduced by leather fashion world. These leather blazers are made up for both women and men. All got flattered and happy for the leather blazer outfit. As it is made up of leather, it is blessed with all those benefits of leather fabric. Leather fashion world also added some extra features to it, which made it unique and best formal wear for both.
Today many men and women seek to wear leather blazers, which get them spectacular formal looks with a graceful touch to your attire. Blazers also give a proper comfort to your body and help to get appealing looks by highlighting your body shape. Leather blazers come in many types you can choose which ever you want and look good on you.
Leather blazers are mostly used by rich businessman and film stars to flaunt their status and perfect physic. Leather blazers provide all these possibilities and make you look preeminent amongst all other people. You can wear lather blazer on various occasion as they are enough versatile to give you every kind of look you need for event.
Are you planning to go on a road trip with your friends? Then get your leather blazer to give a glossy touch to your attire. Lambskin leather blazer is best for such causal occasions. You can pair it up with you denim and any colored t-shirt or you even can wear printed t-shirt.
Leather blazer is obviously as formal wear therefore you can wear it on your board meeting it will surely help you to stand out amongst all other representatives attending board meeting. It will make you look formal with a lively touch to your clothing.