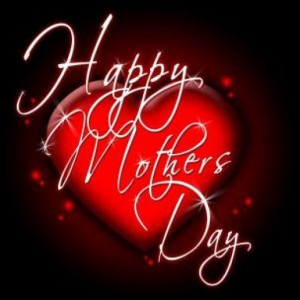 Celebrate this mother day with some special and unique gift items for your beloved mother or the one whom you respect like mother. This year wish and feel her special with some unique idea and gift items. Greeting, floral bouquet are sweet but repetitive gift item it won't give some unexpected expression on your special Mom's face.   This year shower your mother with some durable and high quality leather gift items. Let's see in what form you can gift leather on Mother's day.
Leather Dress: Blemish your mother's wine beauty with well tailored leather dress. Make some research on internet; understand your mother body features to make appropriate choice of leather dress. Mother decency and elegancy can be well maintained even in leather chic dress. Allow your mom to express her desire for a perfect flawless leather dress. Don't draw compulsion for her to wear leather dress of your choice. Let she be free to choose. Leather gowns had reached beyond the limited boundaries of fashion. Leather gowns are not limited to tell well toned body or young one but it can be admire buy mother too as per her body figure and features. Don't think that leather gowns are expensive and heavy to be uncomfortable. It is available in affordable to cheap rate with high cozy quality leather.
Leather Accessories: Leather choker necklace is very rare idea of gift on mother days. Leather choker is best light weight leather accessories. Make sure leather choker is not very funky or trendy. Keep it feminine and elegant with detailing like pearl, diamond, floral lookalike embellishment and patterns like interlacing etc.  You can make leather choker necklace at home with special attention as it is for mom. It will also save your money and pleasure in eye of mom.  Search engines are always available with latest collection of leather choker necklace. You can adapt an idea of view to make unique piece.
Leather Clutch, Purse or Handbag: Leather clutch, purse and handbags are latest fashion of today's century. 5 out 3 women seen to be handling leather clutch, purse or handbag in their formal to informal lifestyle. Apart from to flatter in glamour all the three leather items since to be playing durable and easy to maintain role in day basis route. Leather clutch, purse and handbag all are found in every color with beautiful sophisticated to trendy embellishment. You can gift or surprise mom with nice quality new leather embellished clutch, purse or handbag. You can buy contemporary designed or classic or vintage leather clutch, purse or handbag as it will surely make your mother proud and noticeable on every occasion.
Leather Tops and Vest: There is large and huge variety in leather tops and vest to suit the personality of every mother and her admiring innocence. A body hugging leather tops and vest is available in long sleeves to sleeveless style. You can even gift you're mother with lace sheer leather top too. This is newly arrived style in fantasy world of leather clothing.
When it comes gifting your mother on honorable mother's day in form of leather clothing keep your mind open. Don't be in hurry as your desire to buy gift for mother will be full of enthusiasm and might let you forget her body figure and keys to hide her flaws and highlight best features. Know her size, figure, height etc with proper scale measurement. Don't guess it. it might will result in wrong collection, inappropriate sizing etc. Celebrated international mother days with your mommy with special leather gift item. Don't make gift common as others do follow. Add some unique and creativity to your mother day and make her realize that how special and means a lot to you and world.