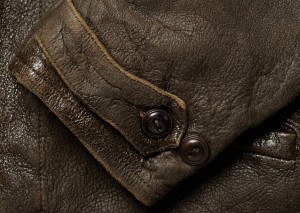 Fashionistas like us do believe that the leather is best and incredible investment. You can compare the quality of any leather with wine the more it is older the more it is appealing and magnifying. No part of leather is useless. There are many things, which can make from old and waste leather also such as leather accessories and artifacts.
Today something, we are going to learn about distress leather. Now you can turn your new or any such leather into distress leather at home with affordable expenses. Well it is a cool idea to get a brand new piece of distress leather from good retailer but if you can make from old leather rather than just spending high cost worthlessly will really exciting and bit saving also.
The first thing you need to do is bring the unnatural creases over the leather. Bringing creases though it sounds simple but it is not that easy as it can ruin leather. Therefore, bit precaution and patience will always granting. Hence, creases are the main highlight of distress leather. Even if it is to bring the unnatural lining, need to make it methodically.
To make distress leather apparel it would be better if you have worn leather apparel. The reason of having worn leather apparel is you can form the crease over it easily.  Thus in some cases you even not need to use chemicals or other rubbing equipments.
Here is first method you can form distresses leather using chemical. Take a rubbing alcohol not the alcohol, which you consume as a drink as it will make your leather rigid yet damaged. If the leather is in form of apparels like leather jacket, leather dresses, leather boots or bags types then you can fully immerse in rubbing leather. However, if it is product like leather sofa or chair something you can immerse it. Take a bottle filled with rubbing alcohol solution with spray nozzle. Spraying will give awesome effect over the leather of unnatural lines. After applying rubbing alcohol remove the excess one with clean cloth and let leave it to dry in dark and cool area.
Take a sandpaper/glass paper and rub on part of leather were you want to create the distress effects. We do agree while rubbing sandpaper over the leather needs some pressure but do see to it that you do not rub so vigorously that it would tear your beloved leather. Not slow but be gentle.
Take a bristle wire brush. Here you can use same method as used in case of sandpaper. Since bristle wire brush is much more hard and tough then sandpaper it would be better if you use it on bit harder leather items rather than sensitive yet supple one. Do not forget before rubbing bristle wire brush over the leather do apply some leather conditioner to make it soften and pre care of leather texture.