Category : Style Advice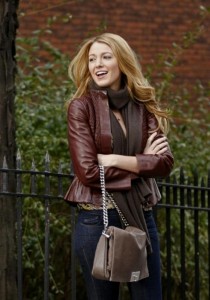 A wardrobe full of silk, satin, cotton but without leather outfit is just incomplete. Your dressing without spectacular leather jackets is meaningless. You may have worn high standard outfit and have grabbed the praises but by wearing simple and alluring leather jacket will take your image to top most level.
Leather jackets are tough thus funky and trendy in lifestyle. There are many factors which grace the leather jackets more than enough, and highlight its magnetism. Scroll down and take some time to know factors and latest styling that suit and upgrade the value of leather jacket.
1.  Allure leather jacket with any denim jeans. Fine fitting denim jeans paired up with leather jacket is not going out of style, since past and even will be seen in future. Inside leather jacket, wear plain t-shirt and keep buttons open for daring appearance. But do not wear fitting leather pant with leather jacket. It is a risky pair.
2.  Sexy mini skirt or thigh shorts looks cool and young with leather jacket. It is very comfortable casual apparel for any chic girl. But make sure your legs are well toned so that they would be more attractive.
3.  Sweet knee length or short dress with sexy leather jacket will hug your personality. Girls who like demure are perfectly for them. Take note leather jacket looks great only on knee length dress or short hem dress. Long dress with leather jacket is disaster of style.
4. Walk in with tall boots or sporty sneakers. Tall boots and sneaker styles are applicable for two different styles.  Tall boots will look awesome with short skirt and leather jacket. Keep in mind when you choose sandal to be pair up with leather jacket and skirt should have some inches to heels. Flat sandal will not compliment your superb leather jacket than high heel sandal.
Sneakers are very fine for sporty and fun loving appeal. Sneakers are the best because they pamper your legs with care and keep it comfortable. Sneaker should be worn with jeans and leather jacket combination.
1.  A look and attire without accessories is no. Gratify your persona and cool leather jacket with modern and versatile jeweler. For black leather jacket go for silver jewelry and for brown gold is best choice. To make use of jewelry with leather jacket don't dress up like bride. A simple chain is good option to keep it stylish.
2.  Salute leather jacket with leather thrill belt. Tie belt in your jeans, skirt belt loophole or make empire waist on jacket if you're wearing short knee dress.
Leather jackets never suits with long dresses and leather pants. Leather jackets with zipper, fur, sleeveless, portrait neckline styles are another option that can be added in fashion dictionary. If you're riding bike don't forget to wear leather gloves for complete confident attitude. Say no to leather gloves when you're at party because it will leave weird impression after you shake hand. People won't be able to recognize why you're wearing it.