Archive : April2012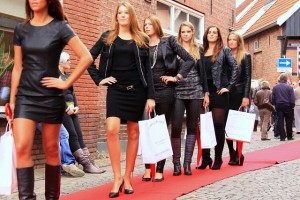 Leather cloths are just not a fashion statement but aid people from securing themselves from outside weather. It is universally famous among all generation. Leather is made from tanned animal skins. Different types of animal are being used for effective and versatility among the leather. Some leathers are manmade consisting of plastic, rubber and fabric. It awesomely looks like genuine leather made from animal skin. Manmade leather is also known as faux leather in technical term.
Leather material can be soft and hard. It depends you what kind of hides' leather you prefer to buy and for what purpose? For instance military coat or jacket has to be tough and rough enough while working under rigid condition. For such kind of jacket buffalo skin hides is preferred as it is stiff thus prevent you from hard injuries.
People like leather cloths because of its adorable appearance, durability. It can last long for generation to generation if maintained properly. Pants, jackets, kids wear, skirt, coat, blazer, even dresses are available in leather clothing. Any kind of fabric can't be compared with leather. Others will admire you if your wear leather outfit. Leather outfit expresses your status and standard of living. Fix up your stunning wardrobe with maximum but versatile leather apparels.
Only fashion obsessed people know the importance of leather outfit to upgrade the personality and the way to carry it. The best part of leather clothing is it has no kind of time barricade. You can wear leather cloths at any phase of time from informal occasion to formal occasion, no matter what it is. Leather cloth doesn't discriminate you on basis of gender. It can be worn by both men and women. Leather apparel like blazer, coat, and jacket are unisex means single apparel that can be worn by both genders.
The most famous colors in leather cloths are black, brown and fern or olive green color. As centuries passed the face of fashion brought acceptable make over within it. You can buy leather apparel in any color and texture as per your taste and preferences. Dull and shiny form of leather differentiates formal leather apparel from informal leather apparel.
Being fashion maniac you can style up your spectacular leather apparel with latest leather accessories like belts, wallet, hat, purse, bags, footwear and many more.