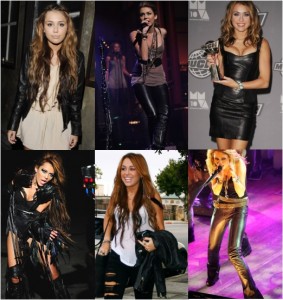 The fashion industries that are into producing leather outfits tend to design their products in varied fabrics. among which the companies that are at the top most place in the market always opt for the high quality fabrics that makes the outfit appear stunning and provide ample amount of comfort to the wearer. If you are planning to buy leather apparels or accessories, always go for the one that are made using pure leather. As they are the ones which may not only make you feel easy while you slip into it but also stay in your vault for the number of years to come.
If you ask about the different types in leather fabrics there are many which consist of goatskin, lambskin, horse skin, suede, monkey skin, cowhide, ostrich skin, sheepskin and so on. However, among these leather fabrics there are some genuine materials that are opted by all the well-known online companies that make every outfit of them appear distinctive in the market place.
Today lambskin is the fabric used by most of the fashion designers because it's the one that gives out a smooth and soft texture to the outfit. Lambskin leather is mainly used to produce outfits like leather blazers, leather dresses, leather skirts, leather haters, leather pants, leather jumpsuits that allow the outfit gives out its glossy look. Lamb leather survives for years if taken proper care of it.
For high quality leather chaps, leather biker jackets and rugged jackets cowhide is the fabric that is in great demand among the designers and even favored by most of the customers. The best thing about cowhide leather is it gives out the prefect rugged and tough look to the outfit that in turn makes the person appear stunning when worn with their favorite outfits. Cowhide leather is available in assorted shades which allow every individual to go for the one that goes with their taste and style.
Then is suede leather that is used to manufacture most of the trendy jackets, coats, dresses and a range of accessories. This particular leather fabric is very simple which does not have the glossy look like lambskin leather nor tough like cowhide leather. Suede leather has a velvet touch to it that makes the outfit appear simple but gives out a dynamic look when worn by anyone.
Do you know why are these leather fabrics mainly used in the world of fashion? It's because of the benefit it provides to the customers and even makes the person appear distinctive among the large bunch of people present beside him or her. One of the best things about these leather fabrics is they sustain their original look for decades if been maintained in a proper manner. Hence, if ever you decide to buy leather outfits choose for the one that is designed using the above-mentioned fabrics. No doubt, it will be one of the best investments you might make on leather apparels.
Comments