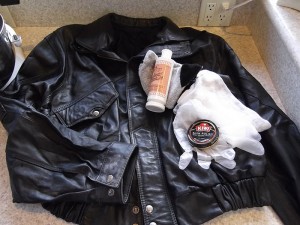 Leather products are style statement of fashion, elegance and royalty. But it loses its beauty when it's immaturely taken care. Though it is a rough n tough product, it has to be maintained very gently for longtime usage. There are different types of leather in market in terms of quality, grades etc. Cares for leather differentiate from its quality to kind of product. Different leather requires different treatment of care.
Leather products come in various forms, for instance furniture, bags, cloths, belts, shoes etc. The major problem likely to occur with leather items is that they crack when they go unnoticed, in terms of caring or maintenance.
Let's see which problem occurs in which product
Leather Jackets :

Leather jackets are most probably used while riding a bike. So it is obvious to get sun rays on it. To avoid cracking due to harsh sun rays try to use leather conditioner. Try to keep leather jackets as much away from water contact as it may lose its quality. If it does so happen don't worry, dry it with towel but gently, instead of hair drier, fans or directly under sun as it will lead to cracks. Instead of curing afterwards take precaution befor
Leather Foot Wear:
Clean your leather footwear once in a week as it really leaves a bad odor because feet gets sweaty at time of wearing and even get itchy due unhygienic. So it's better to keep it clean and fresh as it was at the time of buying. Maintain your leather shoe footwear with help of shoe brush, leather shoe cleaner, shoe polish and even shoe protectant. If cracks occur before removing dirt, use a soft brush as it won't enlarge the cracks.
Leather Furniture :

Leather is a sensitive material more than normal fabric. Wipe it always. Don't harshly remove the stains over it. Always use leather cleaning products especially made in favor of leather products. Always use soft cloth to remove stains.
Key Points to be Remembered:
1.    Use good quality cleansing product for cleaning products.
2.    Keep an eye that leather products don't catch moisture, especially during humid or rainy weather. Moisture creates pores in leather products and tends to create even cracks to it.
3.   To keep leather furniture brand new and shiny try to do it's polishing with a polish containing color agent.
4.   Avoid packaging of leather items like shoe, belt or even jackets in plastic bag. Packing in plastic bag leads leather products to rise fungal and bacteria which even cause your skin to be infected.
5.   Instead of buying and spending money on new leather products try to maintain old ones.
Comments