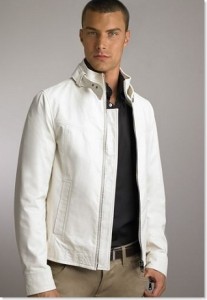 In today's world, people are judged by the clothes they wear, accessories they put on, in short how they are carry themselves. It is always said that make your first impression best so the rest will be best. So one has to wear good cloths to present him/her self in a particular way so that the impression they give at the first time it will create paramount for them. If you are being praised by your friends for what you are wearing then, you are surely creating style I-con or raising standards of styling. Being enough particular in clothes will increase your confidence and your style will be widely accepted by the people around you.
Some type of clothes never goes out of fashion. Jackets is the one of the type which comes under this category, jackets have been in fashion since long time, they say, jackets complete the desired look you want for the  occasion. Now-a-days jackets are designed in various fabrics like cotton, leather, denim and many more.
Leather jackets exits since very long and it always has been the sign of style. Before, only army people used to use these jackets, now-a-days it is basic of style. Hence, almost everyone try to grab the one for them. Leather jackets are sturdier than any other jackets. Leather jackets do not need extra maintenance jus regular safeguarding is enough for the jacket. Leather jackets always makes you look awesome then you might be using it for the formal official meeting or say for the causal friends meet. Leather jackets are all time favorite of everyone. Collage going girl also prefers it as well as the celebrities for their grand award functions.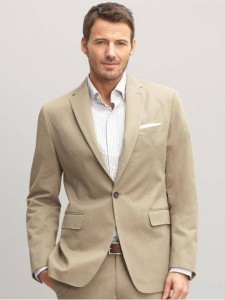 Cotton jackets not only lack of the formal and dazzling look but also they always need a super upholding than the leather jackets. Cotton jackets cannot be used in office, as they might not give you the desired formal and elegant look. Instead, you can use it in collage but as collage life is full of fun and activities and cotton jackets need high amount of care it may get fade little early and you got to spend money soon on the another same colored cotton jackets as they are not as durable as the leather jackets.
Cotton jackets comes in various colors now-a-days leather jackets are also available in various colors. However, many a times people prefer to take the black and dark brown colored jackets as they look good on every color of your outfit, where as you cannot wear cotton jackets like that as they do not look much good and lack you in styling.
Leather jackets are available in various types of leather which provides the desired look for occasion, like if you planning for a bike ride leather provides men masculine and rough look for the day/night and those ;leather jackets for girls provides glossy and elegant look as they need for the party or office. Cotton jackets do provide fabric variety but always lack to give these various looks need by the people.
Comments