The fashion market today is filled with incalculable leather outfits that are divided into various categories as per the need of every customer. Every leather outfit that you see in the fashion world is designed in a very peculiar manner that makes every individual go crazy for them. Among the stylish leather apparels there are a set of outfits that protects people. This outfit consists of chaps and biker jackets which play a major role in providing the required amount of comfort when worn with any sort of attire.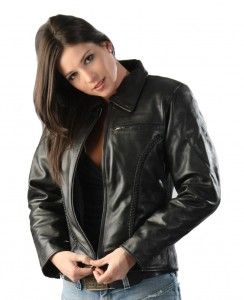 Moreover, if you are a person who likes to roar your bike in a swift manner than a leather biker jacket is one of the important equipment you need to keep in your vault. The main reason behind keeping a leather biker jacket with you is to protect you from obstacles like dirt and cold wind that come in your way to make your trip peaceful without limit the speed of your bike. Leather biker jacket is designed in a very distinctive manner by giving it a rugged finish at the outer portion and a soft touch from the inner side to make the wearer feel cozy at the same time give.
When it comes to buying leather biker jacket always go for the ones that fit snugly. Sturdy leather biker jackets are produced in various styles among which you can opt for the one that goes with your attitude and flavor. One of the best ones to opt for is the ones that have multiple pockets that may help you in keep your belongings while you ride.
How does leather biker jacket protect an individual?
Biker's just need to wear the leather biker jacket with their favorite tee and denim pant, which may give out a stunning biker's picture. The leather biker jacket sees to it that its owner is protected from every minor injury to major wounds as it protect against abrasion. The best thing about a leather biker jacket is it also prevents the biker's outfit from getting dirt over it.
Hence, hurry up to buy a trendy leather biker jacket and be the part of a biker gang….
Comments