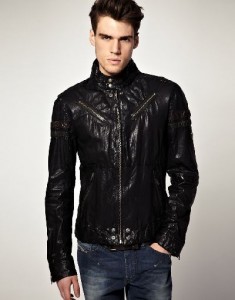 No other material unlike leather has more benefits like leather does. Leather is one material that gets better and better with age. It is a luxury that everyone must invest in once in a life time. The durability of leather is well known and it cannot be questioned. Leather has the ability to take the shape of your body as it gets more comfortable with each and every wear. The leather gets softer and much better with age and looks more stylish.
To learn about the quality of leather, you need to understand the animal hide that it has been created from. The top layer of the animal hide is the best leather and the lower layer is the lower quality leather known as the suede leather.
The dyeing process that is involved in the making of the leather has an important part to play. There are different dying processes which can actually create better leather that is supple and soft quality leather, whereas other dying processes make the other leather stiff or inflexible. The leather products are around and they have proven their worth time and again. Leather items are not one of type as they are here to stay and will last for a longer period of time. The quality leather products have been tested in time and they never go out of style.
Man has used leather since ages will always use this epitome of fashion even in today's modern age of fashionable electronics like mobile phones, tablet pcs, internet etc…There have been innumerous attempts that have been made in the fashion industry to replace leather but none of them ever came forward and leather was never replaced. Leather has the ability to breathe and this is what makes it even more unique, soft and stylish fashion statement.
There are various colors that leather is available in, thanks to the various dying techniques. There are various colors that a leather enthusiast can actually select from like from the classic black to white, grey, brown, red etc. The color difference is what makes the leather products even more fashionable and stylish and it also creates its own style statement.
Comments