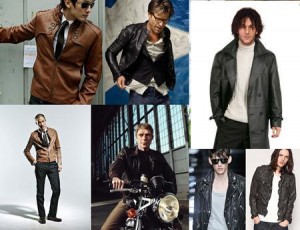 With winter chills reaching everyone and with festive season around the corner, it's time to put up some really safety gear in a stylish way though. Well this post is about the latest trends this winter. It will talk about leather-since leather is the best chosen outfit for a cold time of the year. Leather apparels are stylish as well as warm and comfortable. To be more precise let's talk about the many trends and styles of leather coats and jackets.
Classy Trench Coats:
Trench coats are exceptionally classy and glamorous. They can make any drab look like a star. It has always existed but now the craze is much more than before. They are very cool in terms of style and warm in terms of comfort. A leather coat is perfect choice for winter. Trench leather coats are long and some also come in tight fitting sizes. The body hugging ones look sexy on a lady with a flawless figure. For the color you can go for cream, white and the basic black. For ladies with a much bolder sense of fashion, you can go for red trench coats.
Biker Jackets:
Biker jackets are a timeless beauty.  They are the best in a leather outfit. No better way to look like an urban chic than wearing a biker jacket. It is the best worn when on a road journey. The thick leather will help you stay safe from the harsh climate and about fashion-have no doubts. It will look high class. If you want to look rugged and funky you can opt for a jacket with more zippers and pockets. They look really funky and cool.
Military Coat:
These coats are very deceptive. They sound masculine but are not. Military coats are exceptionally feminine. If worn and carried off well it has to do wonders. Military coats have very clean and neat cuts. You can go for either a short length military coat or even a knee length coat. Either way it looks awesomely perfect.
These trends are the latest and currently in rage. Pick the right one, the one that you know will suit your body and personal fashion style. Every outfit that you wear should reflect your personality.
Comments