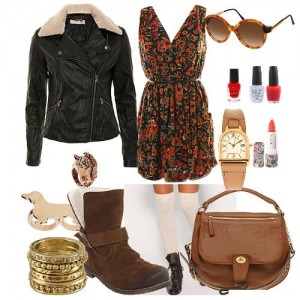 Every fashionista is incomplete without perfect clothing. And when talking about perfect clothing it means the right dress, accessories including jewelry. Whether a formal wear or a casual wear, every type of clothing should have the perfect and flawless accessories to team it up with.
Shoes, handbags, jewelry, clutches or even belts are some of the main accessories. But more than casual its formal wear that becomes a little tricky because formal wear or work ear comes with many rules and restrictions. You can't really go wild with your imagination. You might be forced to stop at a certain point. Loud colors, overly one make-up or accessories are a big no-no.
A short skirt and a simple yet classy shirt is the outfit of the day that you have chosen. What accessories to wear? Well, it aint that tricky or confusing. Firstly for shoes, always wear something that has high heels. Stilettos are the best option. It doesn't matter what type or color they are. If you are sure that they complement your dress, well go for it.
A nice and pretty wrist watch is another accessory. It adds class, elegance and sophistication. It will make you look like a true serious working woman. Now this is how to accessorize you. Let's also talk about how to shop for accessories. Buying shoes is always a fun yet confusing thing to do. Like said by Marilyn Monroe, "Give a girl the right shoes and she will conquer the world" It holds true in every case. The size and fit should be just perfect. Because there might be a lot of running around to do in your office, so pick one that keeps you comfortable.
Then the second most important thing is handbags. Being a lady, you need to pick the right handbag. Something that looks stunning and something that is also spacious enough for you to place you necessary items. It should complement every formal wear of yours and should also suit your body type and size. You should look the best at work too, because you never know who you might end up impressing. And that someone might be of some help professionally.
Comments