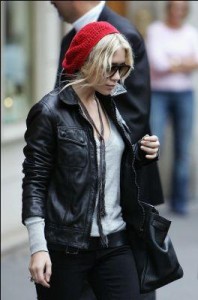 Leather Jackets do need any introduction in the fashion world; they have been creating their own mark since ages and have been known to mankind since a long time, as we take step forward in the year 2012 let's take a look as to what future designs in leather jackets have to offer.
Leather being the epitome of the fashion crazy world has dominated the fashion industry for a long time….. This statement is true again….and has been proved every year; there has never been a year in fashion industry which has not seen a collection of leather apparels. Leather has always been there and nothing beats the ruggedness and style of classy leather jackets.
Some exclusive styles that made it to the next year:
Quilted Leather Jacket: Quilted leather jackets have been the stylish blend of both masculine and feminity. They do not only look beautiful but they are comfortable and a definite armor against cold winter months…Hence the name quilted jackets which are made of leather giving it a classy rugged look.
Fur Leather Jackets:  Fur leather jackets do make women go weak on their knees, as the thermometers are rushing down and the addition of fur to leather jacket seems to be a perfect option to fight the coldest Christmas and New Years eves in style.
Military Style Leather Jackets: One of the most rugged forms of leather jacket can be found in this kind of style. The new creations for the year 2012 have been designed beautifully and can be seen at various fashion houses. If you wish to create your own style statement then this is the style you should be looking out for.
Leather Trench Coat: Leather trench have been reformed since they got popular after matrix and can now be seen in the new avatar, the length have been cropped a bit but they are definitely looking classy and stylish. Trench coats are the perfect options for winter wear and a must inclusion in your 2012 wardrobe.
Hooded Leather Jacket: Hooded leather jackets are the new fashion rage among teenagers and the designers have definitely taken this seriously. You will find a plethora of hooded leather jackets in the year 2012.
Comments