Leather fashion is for everyone if you are busty, slim and slender, have huge arms or wish to hide your tummy or if you are petite then these leather wear can definitely help you look just perfect and you strut a professional walk like a professional model.
Leather updates for women who want to hide their flaws with leather apparels, leather being one of the most versatile fabric has everything what it takes to make you look attractive and savvy.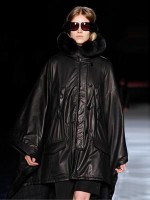 If you're Busty…
The soft body hugging leather is for women who are curvy and are ready to flaunt their assets. This butter soft leather is the perfect way to enhance your sex appeal as it is not stiff. Tough leather is the perfect choice for busty women, leather jackets made of cow hide leather are tough and rugged, its better to buy a leather jacket that is roomier to accommodate your hard to fit chest rather buying a tight fit that will make you uncomfortable.
If you wish to Slim your Thighs…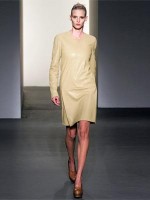 The best way to hide those big thighs is by wearing leather dresses. The A line leather dresses is the best option that you have, opt for a thicker leather as it will not cling to your legs and will provide a very natural tenting to your curves. One suggestion, when wearing leather dresses try to keep things simple and avoid zippers or any kind of pulls and please stay away from accessories, let leather dress alone do the talking. These minute corrections will definitely help you create an impression.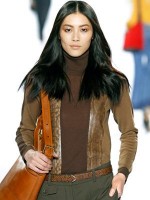 If you wish to cover a Tummy…
The biggest glitch that comes with bigger tummies is that even though you want to hide it is still seen; the best way to reduce it is definitely by work out or dieting but if you wish to look leaner then wear dresses with vertical paneling; it will not only camouflage your belly but will also lengthen your torso giving you slender look. If you wish to wear leather apparels then see to it that leather is cut closely to the body.
Comments