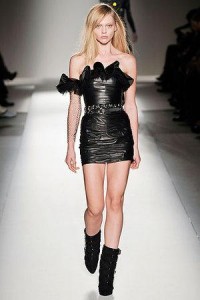 Well! When you are planning to wear your best summer dress and looking for summer shoes in your closet, just take a look at the latest fall fashion of the season…Oops! Shocked…damn the fashion has already changed; it's all leather this fall season.
So do you need to change your wardrobe, definitely yes! Should be the answer if you are considered fashionable in your group, town, and society or wherever you are looked upon an fashion icon. So this article is here to save your status and give you an update on the latest fashion this fall/winter season.
Winters are extreme weather seasons; they are cold, dry, chilly and ready to relieve of the summer heat. Winters have bee known to turn the fashion challenges into strengths. The winter trends are extremely charming designed with subtleness and they protect against the harsh cold winds of the winter.
This year the nature has been retouched with an urban chic fashion designed especially for the high end fashion enthusiasts. Leather and fur are the latest trends this winter season, leather especially is designed to make clothes, accessories, shoes, handbags and much more, they are considered as the epitome of the fashion industry.
Let's take a look at the latest leather fashion this coming season.
Leather Dresses: – Amazing leather dresses are designed for this cold winter months. This winter there has been an addition of high neck leather dresses which are designed up to knee length and can be paired with high knee boots to beat the winter's chilly winds in style.
Strapless leather dress is the newest trend in leather dresses designed exclusively for a diva like entrance; it is available in many colors, these dresses can be paired with a fur coat or short bolero jackets to protect you from chilly winter winds.
Leather Skirts: – One of the leather styles which never go out of fashion. A woman wearing a leather dress rarely goes unnoticed; these can be paired with tight, thin leather leggings to make you stand out from the regular crowd who prefer to wear sweaters.
Keep reading this blog for more updates on leather fashion……..
Comments