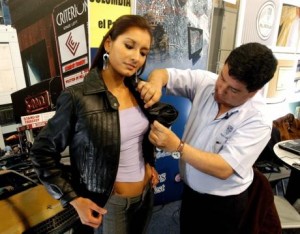 Slick leather jackets with graphic designs are the new rage in fashion. This is the new fashion statement from the designer runways which is yet to hit the fashion streets. Edgy extras like the metal fittings and cuffs on a leather jacket are the thing of the past. Cool zipper style leather jackets have been donned by celebrities and rock stars for years and now its time to change the look.
Leather jackets with graphics or no graphics looks amazing; they have always dominated the fashion industry in style. They are the most irresistible piece of clothing as there is a vast collection of leather jackets available it is difficult to find a style a style which will make you look unique and help you stand out from the crowd.
Custom leather jackets are the solution to create your personalized style statement. The only way    to own a unique leather jacket is personalizing it with your own creative ideas; though they may be a little high on budget but uniqueness is guaranteed.
The very first thing that comes to your mind when you think of personalizing a leather jacket is patches, these patches could be a dragon patch, patches of your favorite football club, your favorite star, national flag, eagle and many more, the list is endless and the options are unlimited. You can even get your company's logo imprinted on it if you love your company so much; but if this is not the case then graphic designs is an amazing option.
Selecting a graphic design for your leather jacket is like selecting a tattoo for your skin; it is offered in various colors but the best option is to opt for a contrasting shades. White and red color graphics look good on black color leather jacket; while white or black on gray and brown color leather jacket is a good option.
Custom jackets have the ability to make you stand out form the crowd and you always have the option to flaunt you design in public. A short leather jacket with a customized graphic design is the latest fashion…So what are you waiting for…
Comments