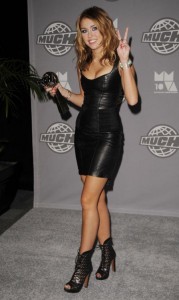 Leather is a hot commodity nowadays; Leather fashion is in trend from designer runway collections to the hot high street fashion. Leather is the new skin for every fashion enthusiast who wishes to dominate the fashion world in style.
After a few modifications in design and pattern the new collection of leather apparels are here to sway your mind; this is a fashion wind so strong that will not only take you by storm but will also make your jaws drop. Welcome to the jaw dropping experience
Gear up for the classy leather apparels of the season and be the cynosure of all eyes. The hottest among all these collection is the leather skirts
Leather Dresses: – Designed form supple, soft leather these leather dresses have everything which will definitely give you the look of a diva. Leather dresses have been the latest rage in fashion. Since their arrival this season, every woman should get into a leather dress and gain from the maximum attention. This is the new way to the unparalleled luxury
Leather Pants: – Now is the time to show your curves and create your own fashion statement; this is time girls to get the pulse racing and increase some blood pressure; skinny leather pants are definitely capable of making you go glam.

Leather Jackets: – Slim fit leather jackets are all you need to look gorgeous and the best way to wear it is with classy denims and a graphic tee. Leather boots is glam addition to the oomph factor.
Leather Trench Coats: –
Leather Colors: – They are yummy this season; check out the new colors like toffee, chocolate, caramel, mud etc are the latest addition to the whole new leather apparels. These are the top favorites for the upcoming fashion season.
Leather Coats: – Trench coats are what you need if you wish to join the neatly dressed fashion mafia. They are amazingly chic however they come with a pricey tag; this is one exorbitant piece of clothing which is bound to be in fashion later this year.
Leather is not only a top player when it comes to creating a fashion statement, but this player is here to stay.
Comments