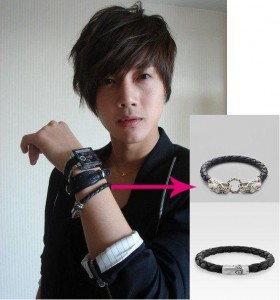 If you want to look like a celebrity then the best way is to start wearing clothes like your favorite celeb i.e. in short that mean get into his/her shoes, well! if that's not enough then you need to get under the skin.
Study your favorite celebrity fashion for some time before you step out for excursions. The best way to don that celebrity style which will make you stand out from the crowd is the accessories, if you have decided to go this way anyways then lets travel an extra mile.
The best way to get the macho look is to get dirty, it doesn't mean that you do not take shower and start smelling but donning dirty looks and the best way to achieve that is by wearing straight fit or lean fit jeans which are not too tight or loose. What we are exactly talking about here is relaxed fit jeans pair it with trendy and stylish leather boots. Prefer wearing dark colors as they have the ability to rock your soul. So its time to get dirty but remember its just dirty fashion but keep yourself clean.
Once you have the right pair of jeans then its time for a perfect top, you could opt for a tee or a shirt; well! the best suggestion would be to go for white shirts with dark blue jeans only if you cannot think of anything else; or graphic tees look amazing too. Avid wearing a shirt and tee as together as this style is out of fashion.
Now comes the accessory part and this is what will make you stand out from the crowd. This can be called the icing on the cake. Leather bracelets have taken a center stage today and have become the epitome of fashion industry, to have a leather bracelet is like having that extra fashion tip off which can be used to outrun others. Get a stylish one and avoid wearing those flashy bracelets, as this will make you look stylish and I am sure you do not want to look like a wrestler.
The big cuff bracelet is a fantastic option, as it will highlight your fashion style and prefer wearing it in one arm to attract more attention to the accessory.
Comments